M-AUDIO BX3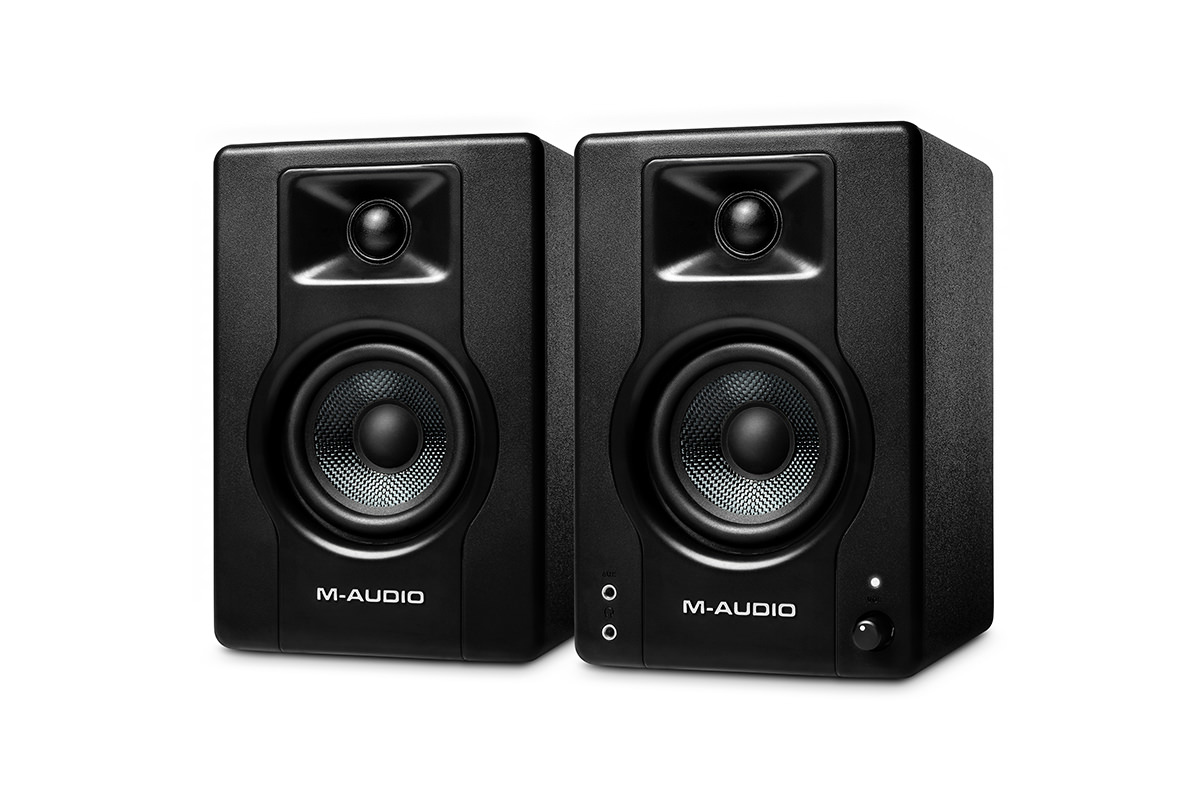 3.5-INCH 120-WATT MULTIMEDIA REFERENCE MONITORS FOR MUSIC PRODUCTION, LIVE-STREAMING AND PODCASTING (PAIR)
UPGRADE YOUR SOUND
Are you unhappy with the sound quality of your built-in computer speakers? Are you looking for a better listening experience for your favorite music, podcasts, live streams, computer games, video calls and conferences? Then the M-Audio BX3 monitor speakers are the perfect choice! Compact, attractive, and easy to set up, M-Audio BX3 desktop speakers let you hear your media like never before!
IMMERSIVE AUDIO EXPERIENCE
Designed for live streaming, podcasting, gaming, watching movies or listening to your favorite music, M-Audio BX3 monitors deliver impressive 120-watt crystal-clear sound in an attractive, stylish design. The two-way design features an MDF cabinet that eliminates acoustic interference, with a bass reflex that delivers a smooth low-end and neat punch from the Black Kevlar® low-frequency drivers. The improved bass reflex tubes deliver extra low frequencies, making computer games, movies and songs an immersive listening experience. Add to that computer-optimized silk dome tweeters for crystal-clear high-end and precise stereo imaging, and the BX3 delivers brilliant sound quality for any multimedia application.
FEATURES
3.5" Black Kevlar® low frequency drivers; 1" natural silk dome tweeters
New computer-optimized tweeter waveguide for precise imaging
High-EQ and Low-EQ controls for dialing in the perfect sound
Enhanced rear ports for extended low-frequency response
Left/Right Active Speaker Position Switch for configuring which side has volume control
1/4", 1/8", and RCA inputs for connecting to virtually any audio source
Front 1/8" AUX input for quick connection of smartphones or other audio sources
Acoustically-inert MDF cabinet with bass reflex design for deep, rich sound
Includes 1/8" speaker interconnect cable, 1/8" to 1/8" cable, 1/8" to RCA cable and Foam Feet