Lavalier microphone for iPhone, Mac and Windows
Lavalier microphone for iPhone, Mac and Windows
IMPROVED DA CONVERSION
The ClipMic digital is the perfect portable microphone solution for dialogue recording, interviews, narration, teaching, auditions, vocals and conferences. The compact lavalier microphone capsule, combined with Apogee's analog-to-digital conversion and low-noise microphone preamp technology, allows the ClipMic digital to record and stream audio from your mobile device or laptop with a sound quality previously only possible with much more expensive solutions.
YOU GET MORE CONTROL OVER THE SOUND
One of the main advantages of ClipMic digital is that it allows you to bring a microphone closer to the sound of your voice. A video is only as good as the sound you hear with it. If you are a vlogger, interviewer, lecturer, student, teacher, or someone making a personal video, ClipMic digital allows you to place the microphone closer to you for the best sound and position your camera where it needs to be for the best recording.
WHAT'S NEW WITH THE CLIPMIC DIGITAL 2
High quality lavalier microphone for iPhone, iPad, macOS and Windows.
Professional microphone capsule
Studio quality Apogee converter
Wired microphone
Travel case with protective foam and cable organizer
Includes MetaRecorder, a free iOS app for audio recording
FEATURES
The all-new, custom-designed microphone capsule in the second generation ClipMic digital is smaller and delivers a 10 dB lower noise floor than its predecessor. This results in even cleaner recordings. In addition, the ClipMic digital now comes with a protective travel case and interchangeable cables. Lightning, USB-C and USB-A cables are included for plug-and-play compatibility with iPhone, iPad, macOS and Windows.
Perfect for podcasting with your ClipMic digital 2 or saving musical ideas. Take the guesswork out of recording and start sharing your story with the click of a button.
How can you use the ClipMic digitally?
Meetings and collaboration from home
Do you work online? Apogee's ClipMic digital helps you make a good impression and stay in the conversation. With the ClipMic digital, you can count on high-quality audio communication when you talk virtually with clients, colleagues or a potential employer. The professional microphone capsule captures speech clearly and the studio-quality Apogee onverter pick up every detail, so you can work from home or anywhere and communicate with clarity. ClipMic digital is also easy to set up - no software is required.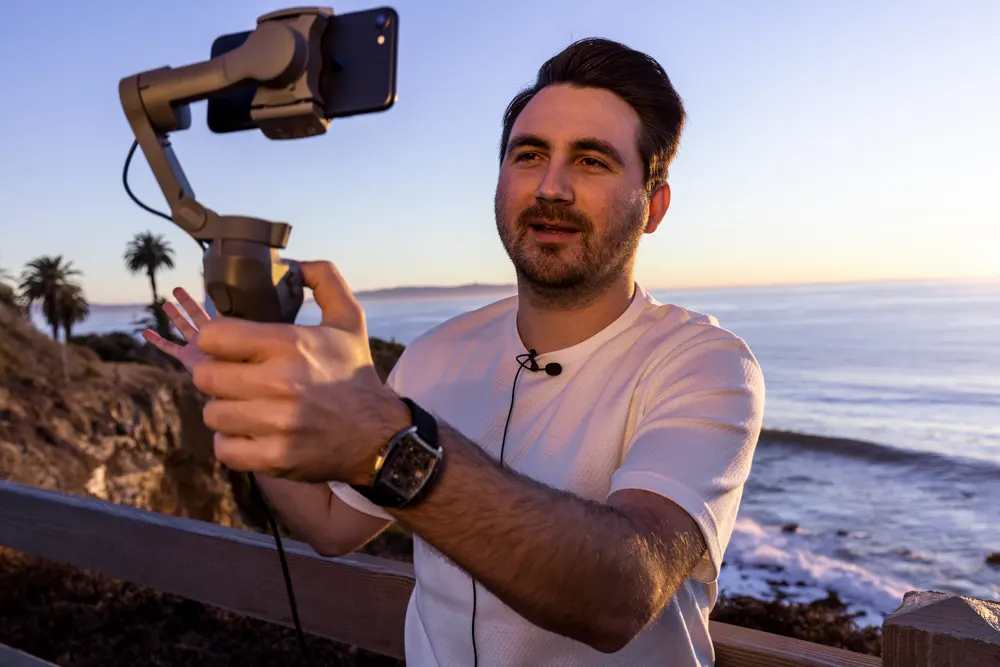 Podcasting, Vlogging and Streaming
It's never been easier to produce your own videos and share them on YouTube, Instagram and the like. iPhone and iPad all have a built-in camera with quality that surpasses that of expensive video equipment from a few years ago. Now you can also connect the ClipMic digitally for stunning sound quality, creating the ultimate mobile video solution that's easy for anyone to use.
Lectures and presentations
Want to record your presentation, lecture or speech with ease? ClipMic digital makes it easy for you to record high-quality audio while focusing on your message. And with Apogee's MetaRecorder app for iPhone, you can conveniently access recording features and quickly start, stop or pause your recording.
Audio for Video
You can rely on iPhones as flexible tools for film production. Paired with DSLR video cameras, ClipMic digital and an iOS device make recording professional quality productions easy and efficient. Apogee's MetaRecorder is the first app to offer a simple and customizable way to organize audio media files while you record on the go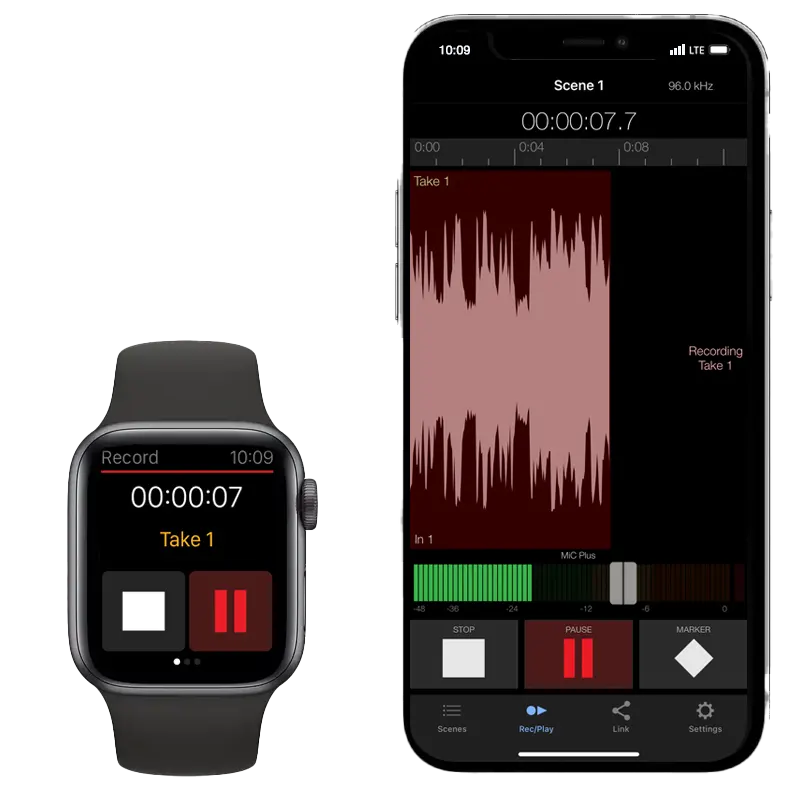 Apogee's MetaRecorder is a two-channel audio recording app designed specifically for the ClipMic digital microphone or any iOS microphone. The app is easy to use and offers professional quality, 24-bit/96 kHz audio recording and metadata features that make it easy to edit your video. You can also use MetaRecorder to adjust microphone input gain. Essential MetaRecorder functions can be controlled from the Apple Watch - start and stop recording, add a take to favorites, add markers, or adjust your microphone input level.
Apogee
ClipMic digital 2
Premium Lavalier microphone
ClipMic Digital 2
Lavalier microphone for iPhone, Mac and Windows