Advanced Remote Control
for TotalMix FX
The One Remote
Designed for direct access to the most frequently used functions and commands of TotalMix FX, this wired remote control is an indispensable tool in daily studio use. Its extremely flexible configuration by TotalMix FX simplifies the workflow and significantly increases the usability of the RME interface in most real-world situations.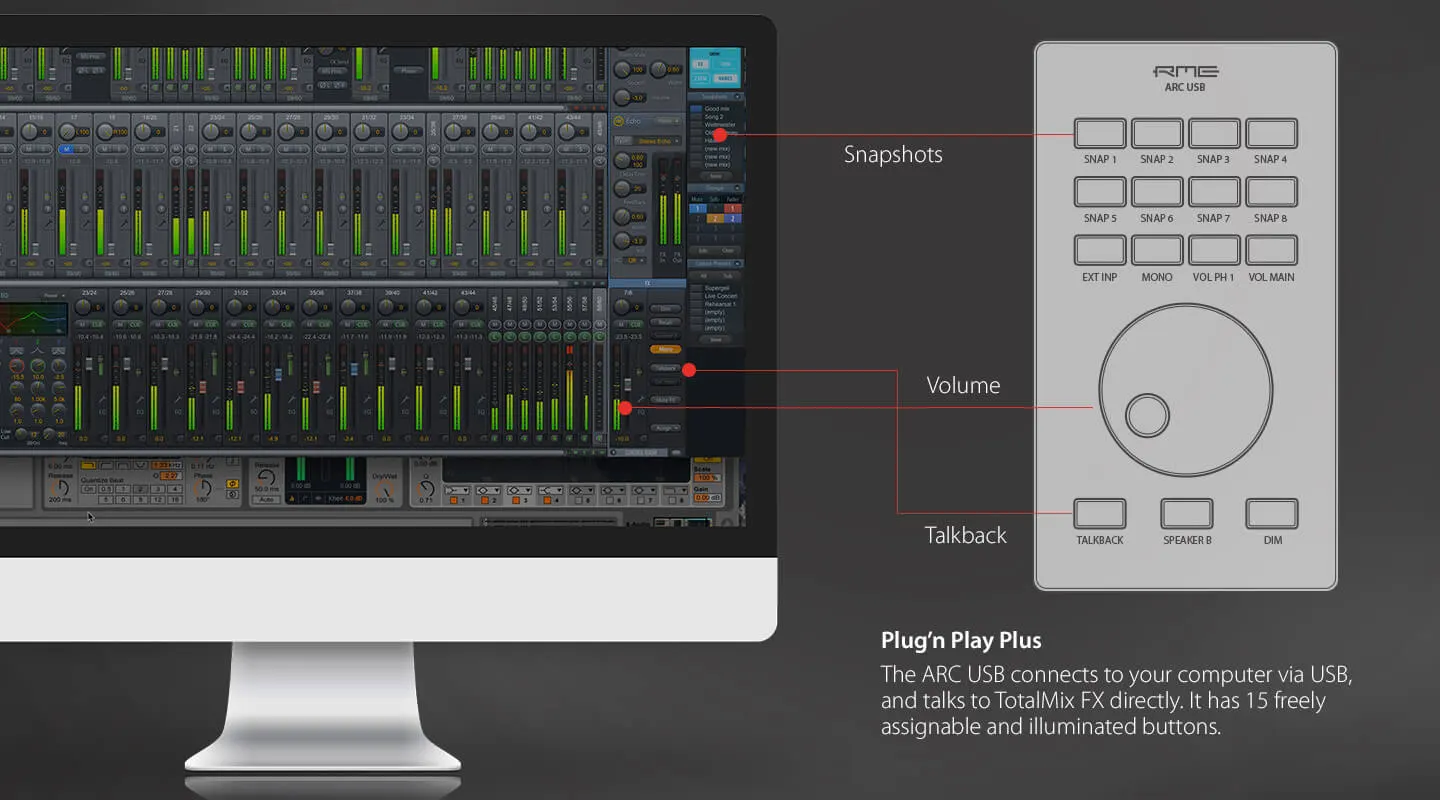 The ARC USB is a USB MIDI remote control, natively compatible with Windows and macOS. Once it is present in the operating system, TotaIMix FX will recognize it and communicate with it without interfering with other remotes. Therefore it is also not necessary to switch the ARC USB on or off within TotalMix FX - it just works.
Operate multiple interfaces simultaneously
The ARC USB communicates with TotalMix FX and is therefore compatible to all RME audio interfaces that are recognized and supported by TotalMix FX. This goes back to RME interfaces released in 2001!
As soon as the ARC USB is connected to a computer, every button press or knob turn will cause the corresponding action to be performed by TotalMix FX - and thus also by the RME audio interface.
The ARC USB can control multiple interfaces simultaneously, which happens automatically because the Key Commands dialog in TotalMix FX is specific to the currently selected audio interface. Simply assign only the functions that are desired for the specific interface. After that, the ARC USB buttons and encoder wheel control the respective interface they are assigned to, without you having to switch or select anything else in normal operation.