RME
MADI SFP MODULE Multimode
for RME 12Mic, 12Mic-D, AVB-Tool and M-1610 Pro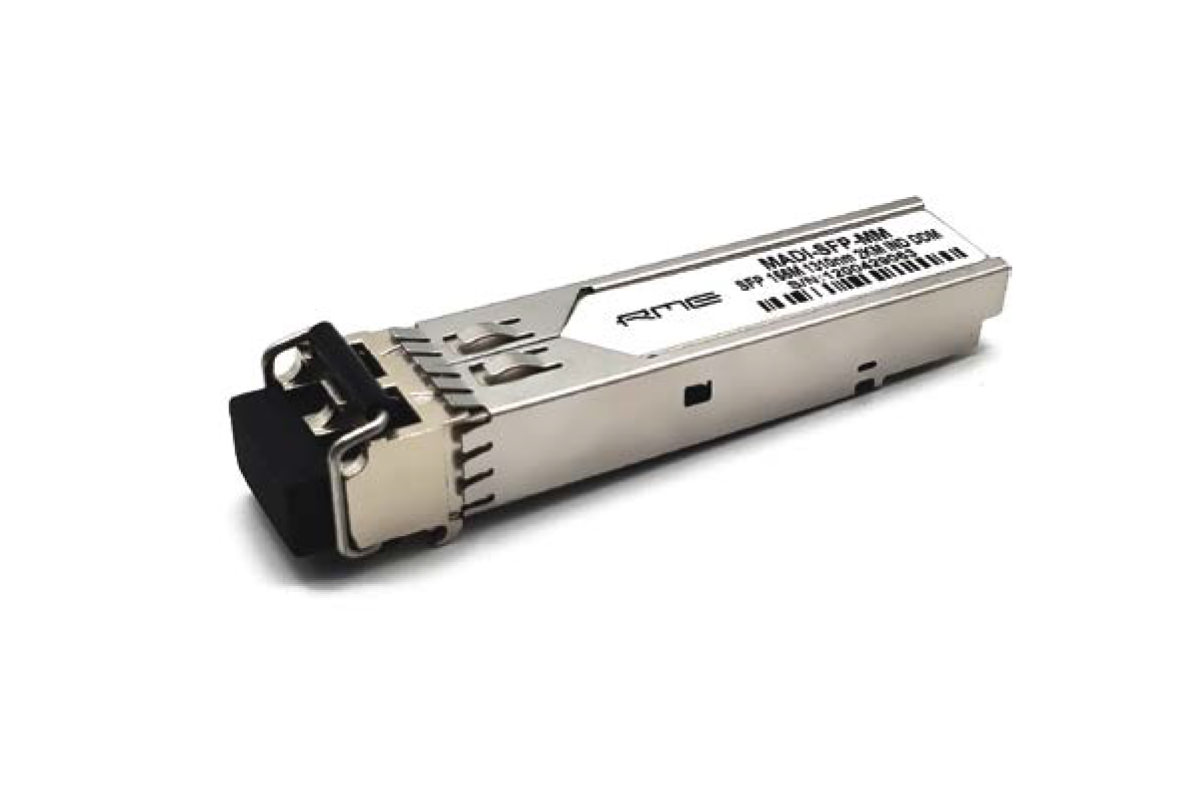 The SFP module box contains:
1 x SFP module with LC connector
1 x 2m fibre optic cable
1 x SC (female) to SC (female) connector
Max. Cable length (OM-1) 2km, LC duplex with SC adapter
The optional SFP module adds an optical SFP transceiver to compatible RME devices. Up to 64 audio channels can then be sent to and received from other MADI devices.

The module is available in a multi-mode and a single-mode version, which are clearly marked on the module (as MM and SM) and the packaging. As the light transmission and the required cabling differ, multi-mode modules can only be used reliably with other multi-mode MADI devices. The same applies to single-mode, which is less common in MADI systems.

The SFP module accepts optical fibre with LC (Lucent Connector). Since most MADI devices require SC (Square Connectors), this module comes with an adapter cable and an SC-SC coupler. This allows existing MADI cables to be used.