40-Channel, Advanced
USB Audio Interface
The Fireface UCX II is a highly integrated pro audio solution in an ultra-compact format for both studio and live operation. It follows in RME's long tradition of ultra-compact high-end interfaces, combining features, functionality and quality in a half-19-inch chassis, for which other manufacturers require several full rack widths.
With up to 20 recording and 20 playback channels, SteadyClock FS, powerful microphone inputs, built-in parametric EQ, USB Direct Recording and full stand-alone functionality, the all-new Fireface UCX II embodies the essence of freedom, flexibility and passion. Currently, no existing audio interface offers more connectivity and functionality in a half-rack format.
The Fireface UCX II houses two mic/line preamps in XLR combo configuration and two digitally controlled line/instrument inputs on the front panel, followed by a headphone jack, various control buttons, a display and the main volume control.
20 input / 20 output channels
8 x analog I/O
2 x Mic/ Line Preamps (digitally controllable)
2 x Line / Instrument inputs (digitally controllable)
AES/EBU and SPDIF I/O
ADAT I/O
Word clock I/O (switchable)
MIDI I/O
USB 2.0 (USB 3 compatible)
DURec Direct USB Recording
With the DURec (Direct USB Recording) digital functionality, any input or output of the Fireface UCX II can be recorded directly to a USB storage device. DURec uses the integrated DSP for this purpose, which allows stand-alone operation without a computer. Possible applications include stand-alone field recording, live and rehearsal room recording, or playback of live recordings for virtual soundchecks.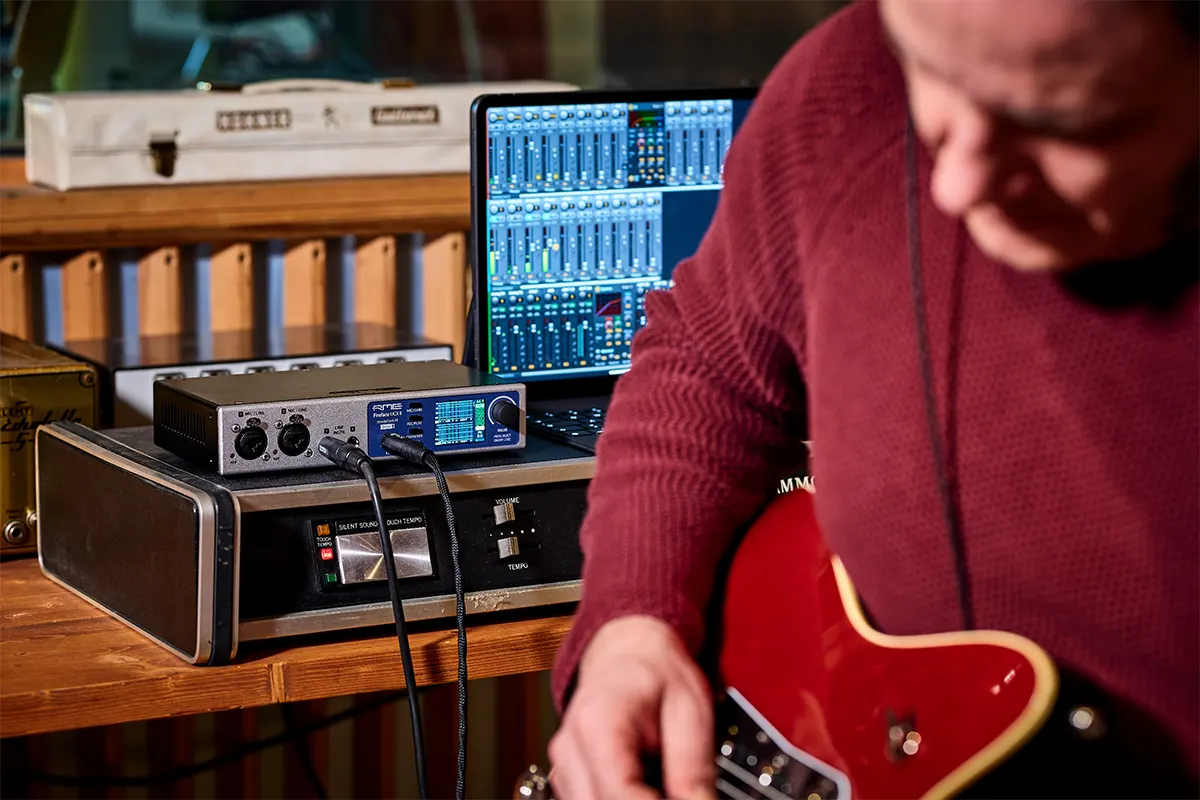 Femtoseconds for clocking
With SteadyClock FS the Fireface UCX II features RME's latest clock and jitter suppression technology. Based on a femtosecond clock, SteadyClock FS reduces intrinsic jitter to a new all-time low when converting from and to analog across all digital formats.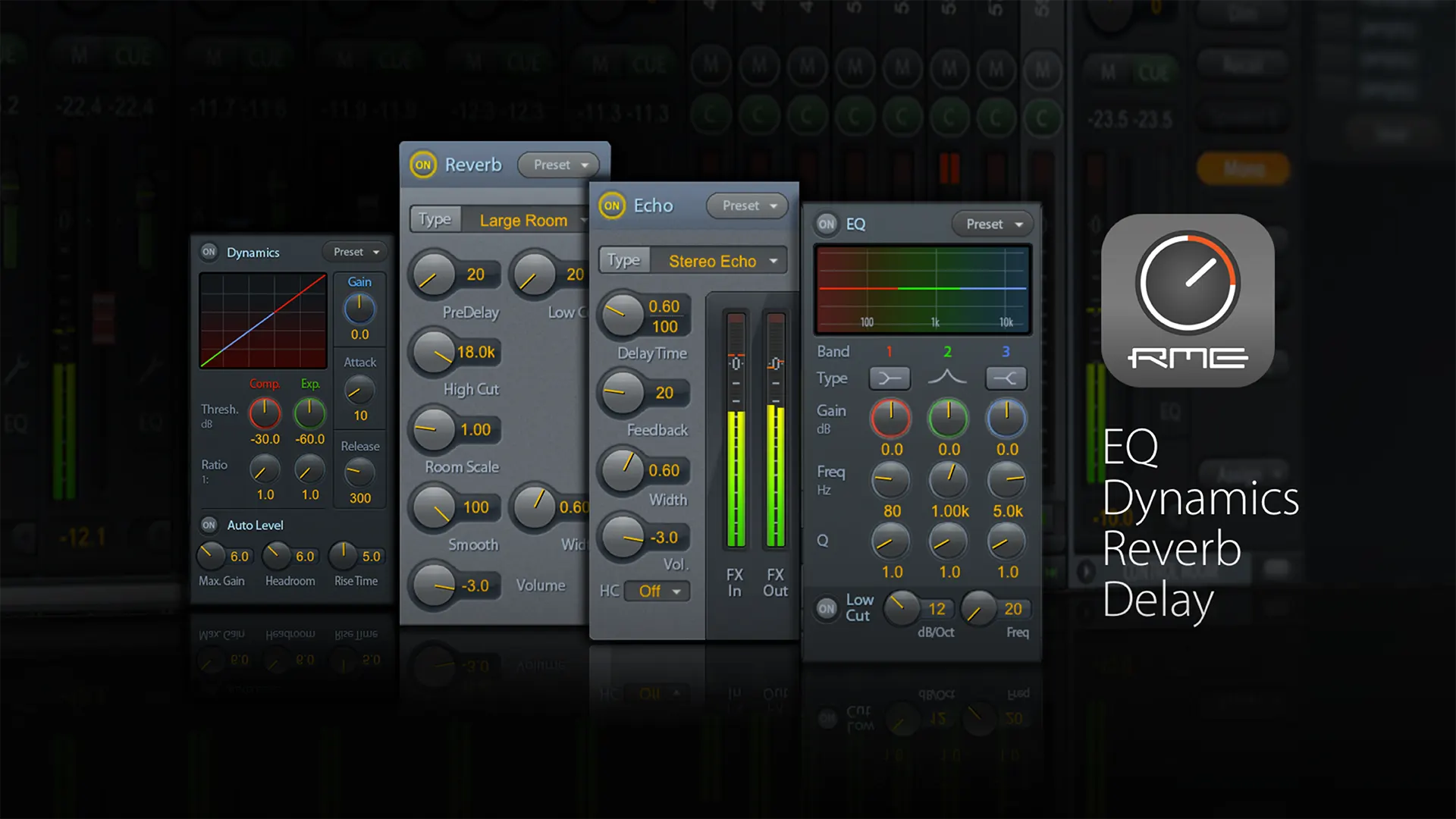 The Firefcae UCX II is equipped with the TotalMix FX DSP mixer, which offers extensive routing and monitoring capabilities, as well as the DIGICheck analyzer, which can measure and analyze the digital data feed in both directions with the highest precision.