MOGAMI OVERDRIVE GUITAR Cable, ANGLED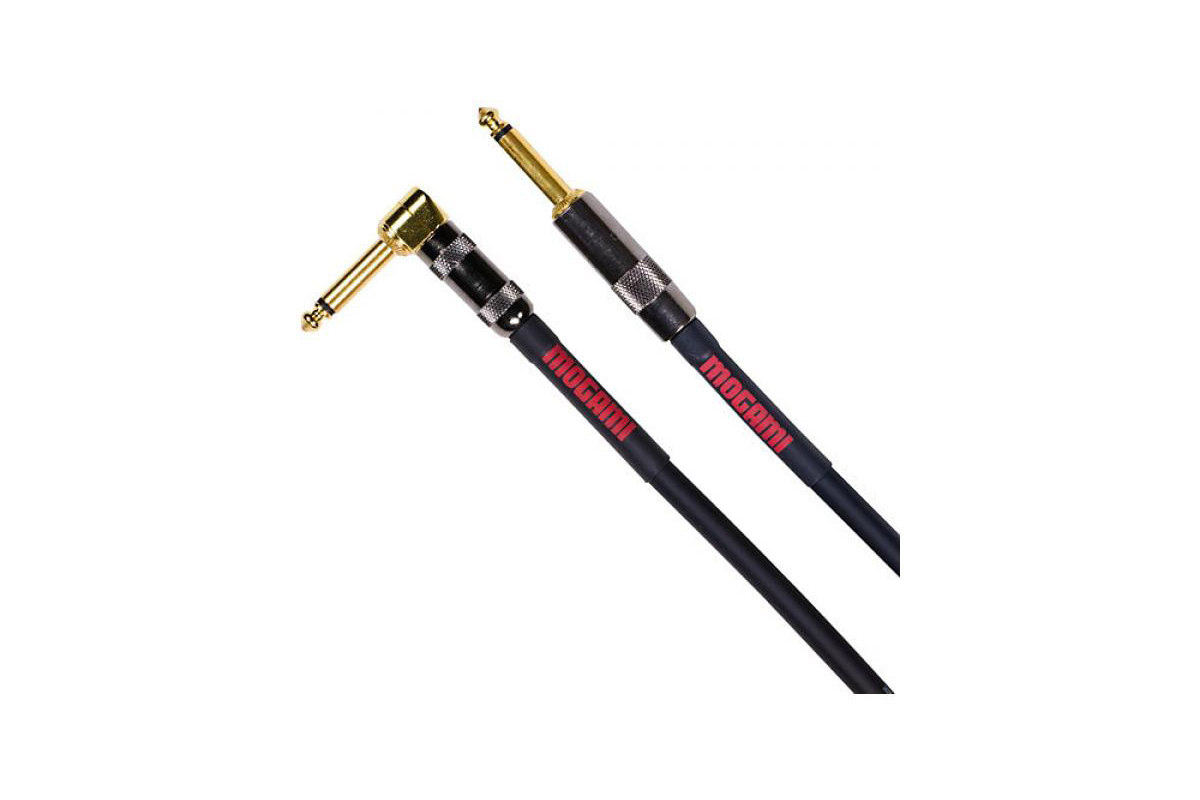 NEUTRIK TRS ANGLED <> TRS, SILENTPLUG
Best transmission quality for passive and active instruments
Rugged, lightweight and flexible design
NEUTRIK Silent jack plug permits plugging without "plop" noises
Extremely tight spiral shield
High grade PE insulation
2-layer shielding made of conductive carbon PVC
Very low cable noise and microphonic effects
Oxygen-free copper
Very low cable capacitance
Large inner conductor with 50 x 0.12mm cores
Mogami Overdrive Guitar Cable, while being more rugged, reveals even more presence, dynamics and upper frequency definition. For tone purists who make the most of the stage, this is your cable. Overdrive Cables contain no electronics, just pure copper. Following the guiding principal of Mogami cable, these cables are designed to deliver the original sound of the instrument with no coloration.
The Mogami Overdrive Guitar Cable is designed to withstand the rigors of live stage use while maintaining the pure, present tone and silent background we are known for. While being more rugged, Overdrive also reveals even more of the tone and dynamics that make Platinum so popular. For tone purists who make the most of the stage, this is your cable.
Mogami has added a ruggedized Platinum-level cable series to meet the unique demands of electric guitarists. The new Overdrive Series includes guitar and speaker cables, designed to work separately or in combination with synergistic results.
Mogami Platinum guitar cable is recognized as being among the finest instrument cables on the planet, exhibiting extraordinarily neutral, extended, and detailed sound from any instrument. However it was designed for careful stage and studio use where cables can be handled with professional care.
GO AHEAD, SPOIL YOUR GUITAR.
Application tip: For those playing acoustic guitar or bass and who handle their cables with care, the Platinum Guitar cable is still the right choice for most accurate sonic presentation. For electric guitarists and those who need a more robust cable the Overdrive is definitely the better choice.
AVAILABLE LENGHTS: 3M AND 6M