AVID Update+Support Plan for Sibelius Ultimate RENEWAL (1 Year)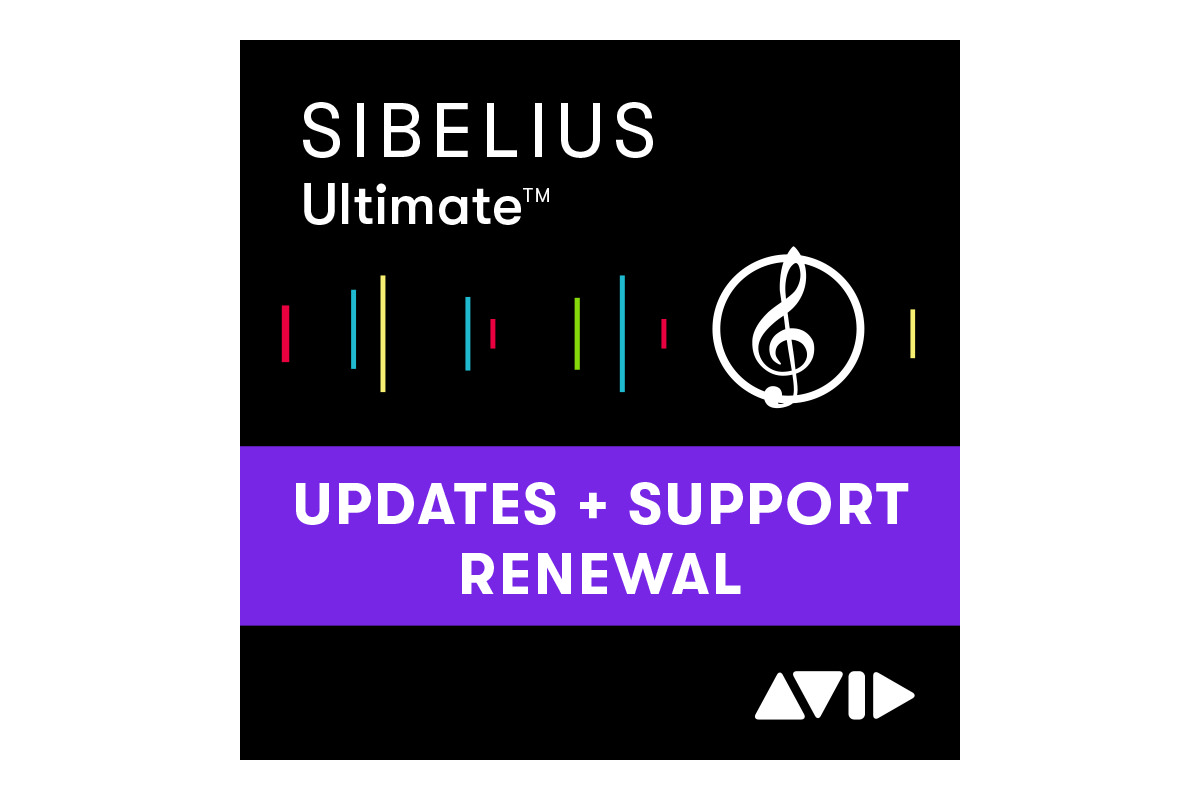 Renews an existing and active Sibelius Ultimate Upgrade and Support Plan for 1 Year.
Sibelius | Ultimate Software Update & Support Plan, which includes access to all new product updates and Standard Support for the duration of your subscription (or renewable annually if you purchase a Perpetual License)

Note: If you purchase a perpetual license, please note that the 1-year Software Updates + Support Plan can only be extended until 30 days after the expiration date. If you do not renew your annual plan, you may purchase a new Sibelius Update + Support Plan to regain access to new versions and standard support.