AVID Pro Tools | HDX Thunderbolt 3 Chassis
BRING THE POWER OF PRO TOOLS | HDX TO YOUR DESKTOP OR STUDIO RACK
Brings the power of Pro Tools | HDX to your desk or studio rack with Pro Tools | HDX Thunderbolt 3 chassis, built in partnership with Sonnet. The 1U rack-mount chassis can accommodate a single HDX PCIe card (not included) and Mac mini, providing portability and easy connection to the latest high-performance computers. Or get an HDX system ready to use in a simple package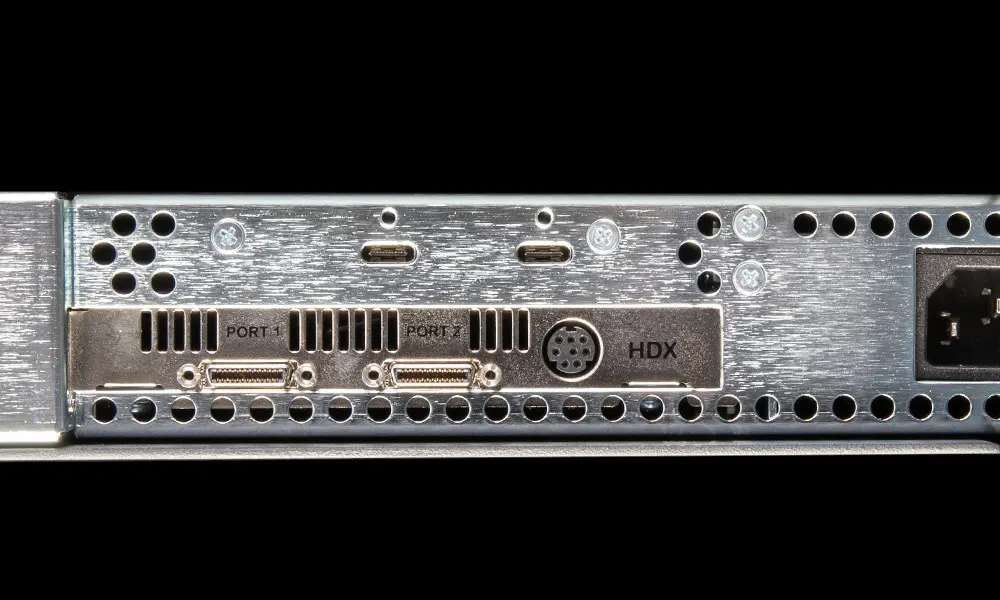 CONNECT HDX THROUGH THUNDERBOLT 3
Integrate Pro Tools | HDX with Mac and Windows computers equipped with Thunderbolt 3, including laptops, with a high-performance ultra-quiet chassis. Take advantage of the greater processing power offered by current machines, allowing you to work with more native AAX add-ons besides DSP AAX.
TAKE HDX ON THE GO
The rack-mounted chassis can safely accommodate a Mac mini and an HDX card, allowing you to configure a powerful and portable autonomous system. In addition, it can be converted from a rack mount system to a desktop system and vice versa, which facilitates the transfer of HDX from the home studio to the premises and from the live equipment to the hotel room.
WORK AND TRAVEL WITH PEACE OF MIND
In association with Sonnet, the chassis is robustly constructed with a sturdy aluminum and steel housing to protect your internal investments during transport and in any environment. It is tailored to the HDX size, power and heat requirements, providing the guaranteed performance that HDX offers reliably.