ALVA MADI CABLE-DRUM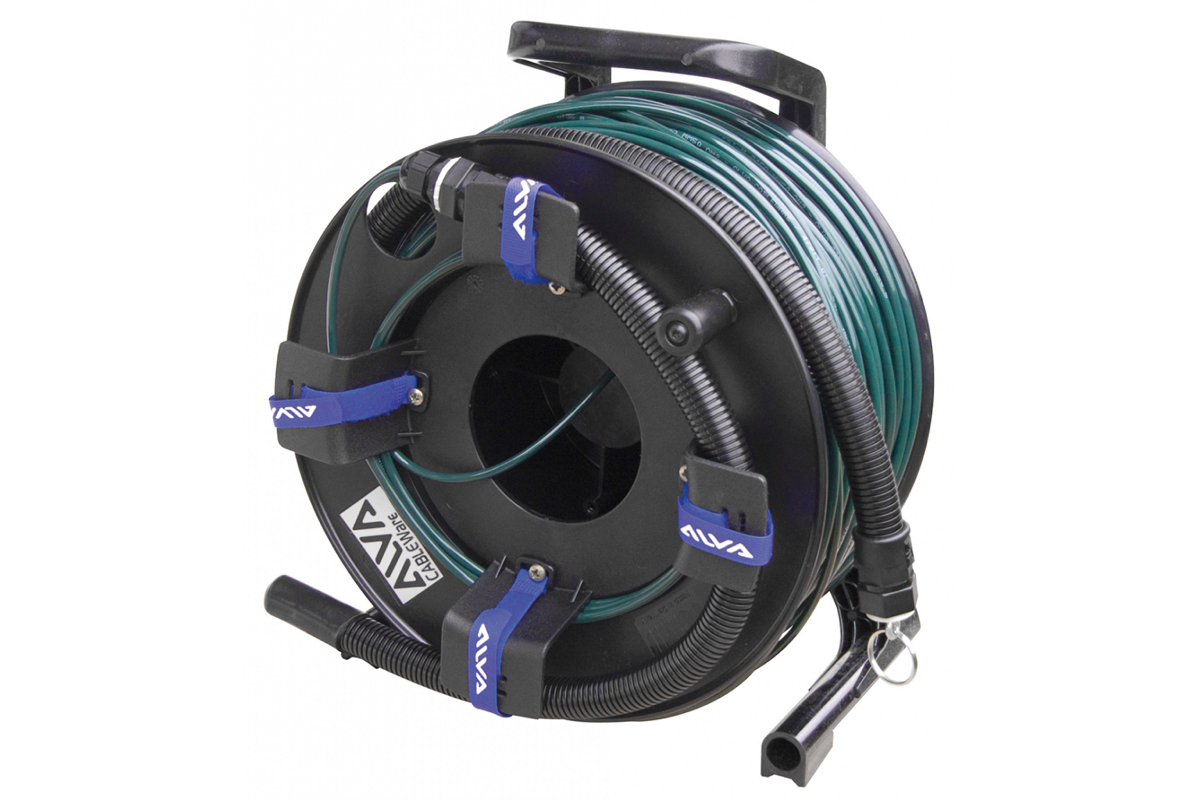 4-FIBRE SC <> SC OPTICAL MULTICORE
ALVA MADI-Cabledrum is a professional 4-fibre SC to SC Optical Multicore for MADI use on stage, broadcast, TV etc in a good value. MCD-cables are extremely flexible, crush and impact resistant. Alva designed a simple, but effective splash-water protection, traction relief and took care for easy-handling. MADI-cable system for all mobile applications.
The cable drum is a Made in Germany product. Every cable comes with an own, specific measuring protocol.
ALVA offers a special and quick service for replacements.
SPECIFICATIONS MCD-100/150/300
Type: Multimode, 50µm / 125 µm
Length: 100 meter (MCD-100) / 150 meter (MCD-150) / 300 meter (MCD-300)*
Fibre count: 4, each with captive dust-protections Overall transport and splash-water protection with a handy pull-out applet
Secondary Coating: 900 µm
Fibres Identification: Colours, Numbers
Strength Members: Aramid Yarns
Outer Jacket: Polyurethane
Outer Jacket Colour: Dark-Green
Diameter Cable: 5,2 mm
Applications: Broadcast, PA, Mobile Recording
Cable-Drum: Schill GT-310 RM (MCD-150) / Schill GT-380 RM (MCD-300)
Dimensions (HxWxD): 36cm x 27cm x 23cm (MCD-150) / 49cm x 31cm x 29cm (MCD-300)
Weight: 4,9 kg (MCD-150) / 10,3 kg (MCD-300)
AVAILABLE LENGHTS
*Other lenghts available on request.