M-AUDIO AIR 192|4 Vocal Studio Pro
Komplettes Vocal Produktionspaket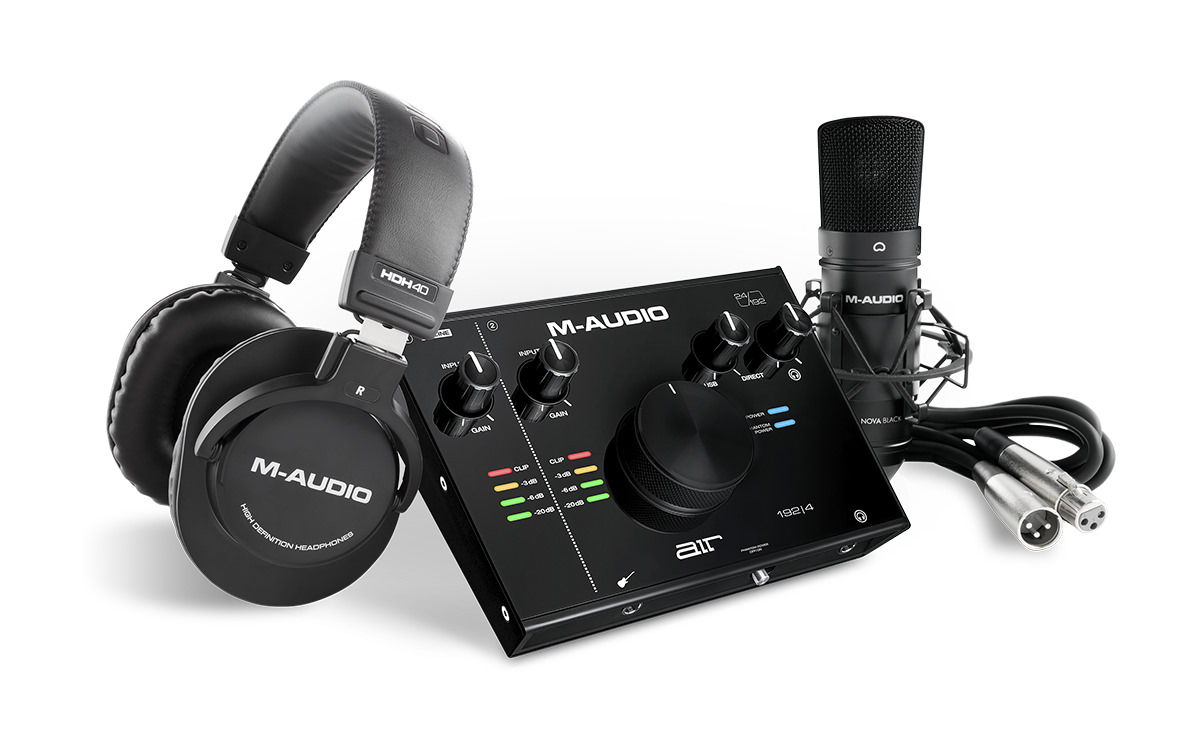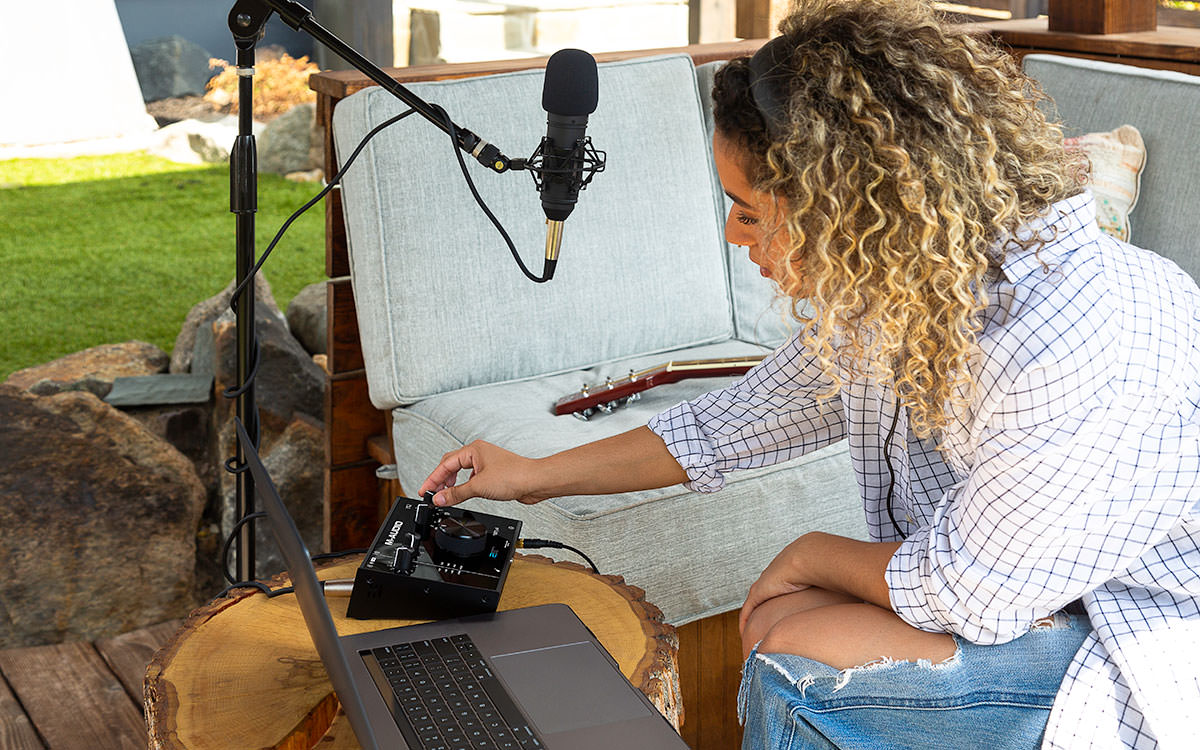 STUDIOQUALITÄT - VEREINFACHT!
Steige ein in die Welt der Studioaufnahmen mit dem  AIR 192|4 Vocal Studio Pro—der ultimativen All-in-One Lösung für Computer-Recording-Projekte. Die Kombination aus dem von Kritikern hochgelobten AIR 192|4 Interface, HDH40 Kopfhörern, einem Nova Black Kondensatormikrofon, XLR-Kabeln und der hochwertigen AIR Series Software Suite macht das Aufnehmen von Gesang, elektrischen und akustischen Instrumenten und das Hinzufügen von Voice-Overs zu Multimedia-Projekten so einfach wie nie zuvor. 

Pro Tools ist der Industriestandard für Recording-Software und die Teams von M-Audio und AVID haben eine massgeschneiderte Version dieser grossartigen Produktlinie speziell für M-Audio-Hardware entwickelt. Diese erstaunliche Audio- und MIDI-Aufnahmesoftware hilft jedem Künstler, Musiker oder Singer-Songwriter, all seine Ideen zu verwirklichen, aufzunehmen und jederzeit auf der ganzen Welt zu teilen.
Pro Tools | First M-Audio Edition bietet unbegrenzte Busse, Elastic Time und Elastic Pitch, Offline Bounce und 1 GB freien Cloud-Speicherplatz für die Zusammenarbeit oder den Zugriff auf Deine Projekte von jedem Computer der mit dem Internet verbunden ist, sowie Kompatibilität mit allen enthaltenen virtuellen Instrumenten von AIR Music Tech.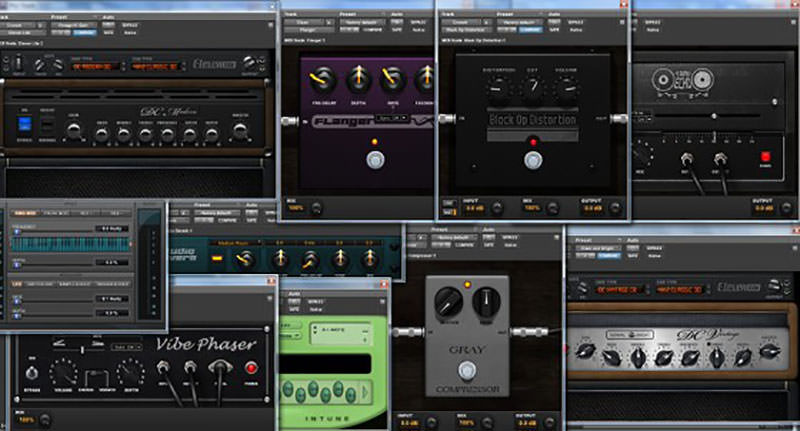 Die AVID Effects Collection formt Deinen Sound und verleiht Deinen Aufnahmen mehr Präsenz mit dem ausgewogen klingenden EQ und für eine optimale Dynamik kannst Du präzise Einstellungen am Kompressor vornehmen. Du kannst die perfekte Stimmung in Deinen Mix mit genau dem richtigen Hauch an Hall, Kompression oder Delay bringen und Deine Performance in eine endgültige Aufnahme in Studio-Qualität umsetzen.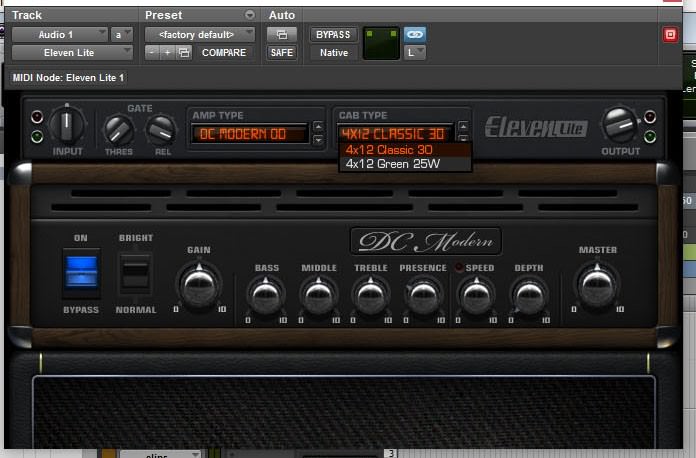 Wenn Du das perfekte Gitarrenriff für Deinen neuen Track mitten in der Nacht findest und Du Deinen Amp nicht bis zum Anschlag aufdrehen kannst oder Dein Amp nicht ganz die Sounds liefert die Du für Deine Aufnahmen brauchst, dann ist Eleven Lite die Antwort darauf! Mit der Vielfalt an Sounds, Amps und Cabs hilft Dir Eleven Lite, den perfekten Sound zu finden.
Was könntest Du noch brauchen? Wie wäre es mit 20 Gitarren-Plugins, die von Vintage-Delays, Zen-ähnlichen Hallfahnen und ausserirdischen Ringmodulatoren im Weltraum reichen? All diese Funktionen bietet Dir das Eleven Lite Plugin und gibt Dir die Möglichkeit Deiner Kreativität freien lauf zu lassen. Gib Deinem Sound die persönliche Note!
Xpand!2 von AIR Music ist eine multitimbrale Workstation mit vier aktiven Soundslots oder Teilen pro Patch. Jeder Part verfügt über einen eigenen MIDI-Kanal, Notenbereich (Zone), Mix, Arpeggio, Modulation und Effekte - eine grossartige Voraussetzung für die Erstellung einzelner Parts. Das Zusammenfügen der vier Bereiche zu einem erstaunlichen Patch ist der Bereich, in dem Xpand!2 seine wahre Kraft entfaltet. Das erfahrene Sound-Design-Team von Air Music Tech hat mit Hilfe von Wavetables und FM-Synthese bis hin zur Sample-Wiedergabe Tausende von spielfertigen Xpand!2-Patches sorgfältig erstellt.
Chop up and mix 2 gigs of samples ranging from deep ambient synth pad loops to vintage drum one shots. These are all designed to inspire your music production and provide professional sounding samples that will shine in your mix. Touch Loops perfectly captures the tone and intensity of each sample, so they enhance and complement any song, wherever you use them. This incredible value can be found in your M-Audio account, ready to be downloaded and chopped to your liking!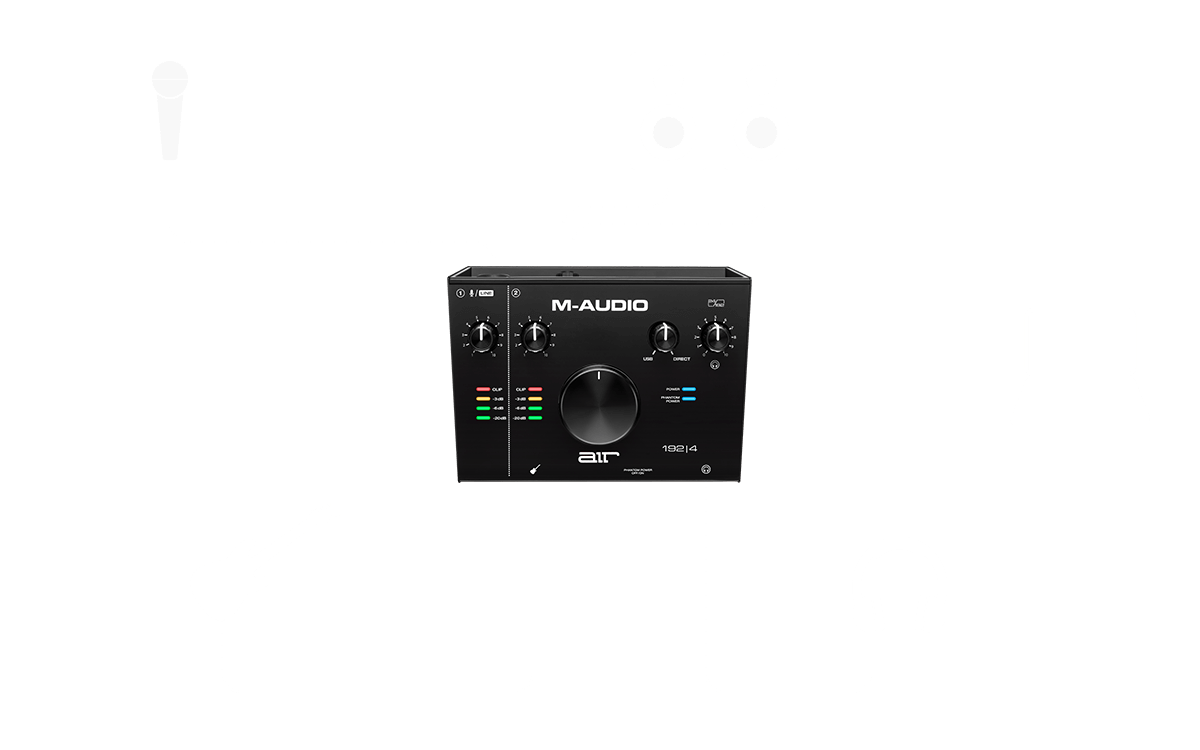 CRYSTAL™ PREAMPS, PRISTINE A/D CONVERTERS AND PREMIUM COMPONENTS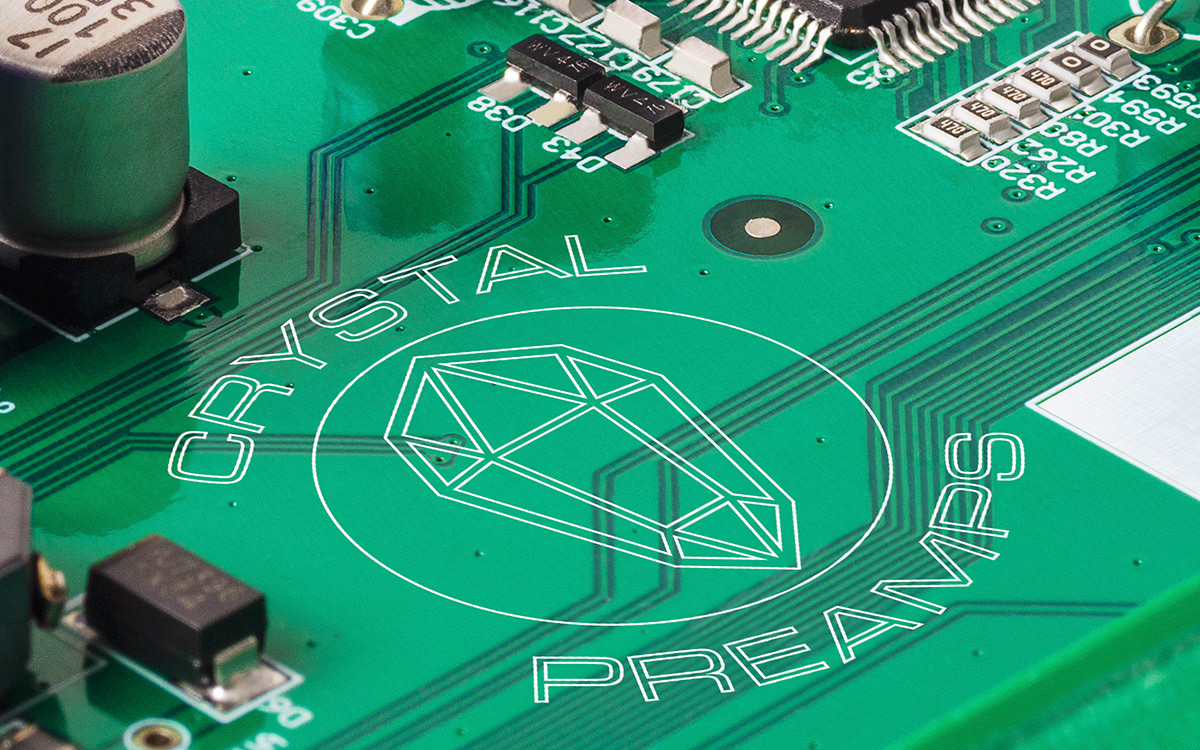 M-Audios engineers designed the Crystal Preamps to provide you with a transparent, low-noise preamp that guarantees the best sound from your microphones and captures your performance exactly the way you intended. The AIR 192|4 incorporates pristine A/D converters for 24-bit resolution digital audio with explosive dynamic range that captures every nuance and subtlety of the performance.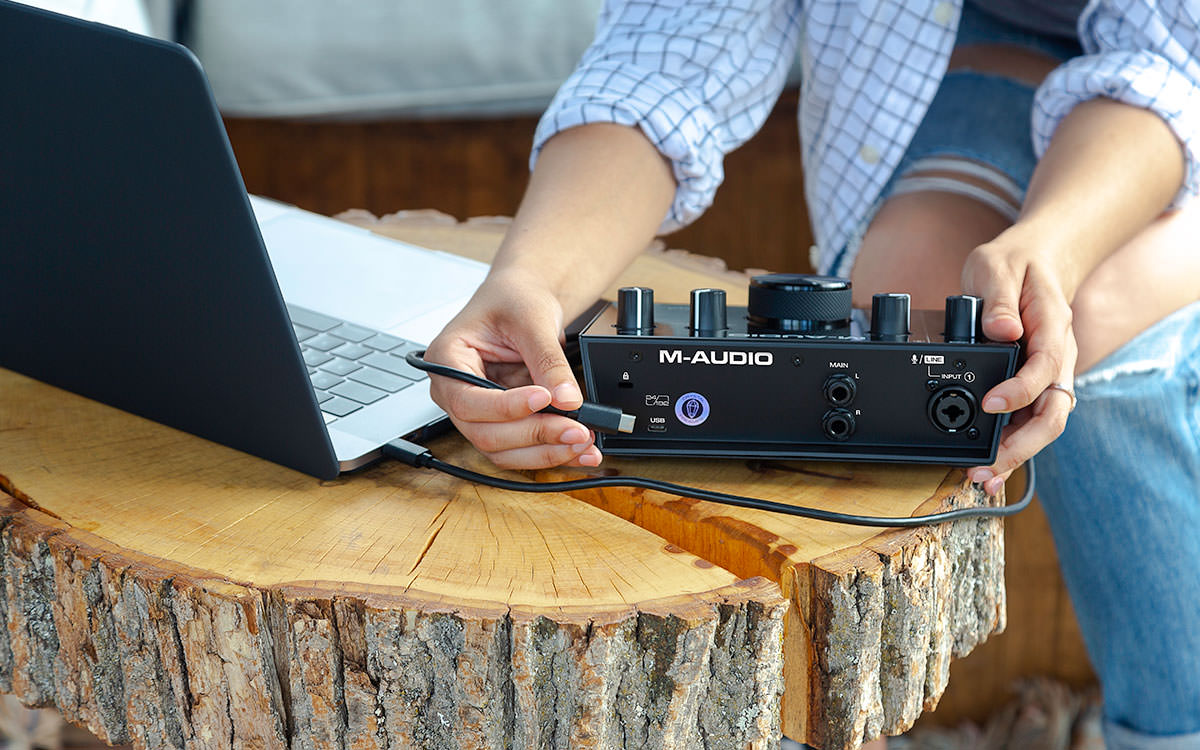 MORE THAN JUST AN INTERFACE
This is the creative center of your recording setup: The simple-to-use, style-infused AIR 192|4 audio interface is the perfect tool to record and produce natural-sounding 24-bit/192kHz studio-quality recordings. Combining one XLR+¼" balanced combo input and an all-new dedicated ¼" instrument input, the AIR 192|4 enables you to record two channels simultaneously.
PROFESSIONAL RECORDING—DONE!
Studio-grade recording demands the right tools for the job. M-Audio's Nova Black large-diaphragm condenser microphone is perfect for podcasting applications or capturing high-quality audio from vocalists, instruments, percussion and more.


At the heart of the Nova Black microphone is an 18mm pure aluminum condenser capsule with a directional cardioid polar pattern. This delivers wide range frequency response (20–20kHz, resulting in a microphone that captures even the most subtle nuances.


Thanks to an included windscreen, a purpose-designed shock-mount for mounting to a traditional mic stand and an XLR cable, everything you need to get connected and start recording is included.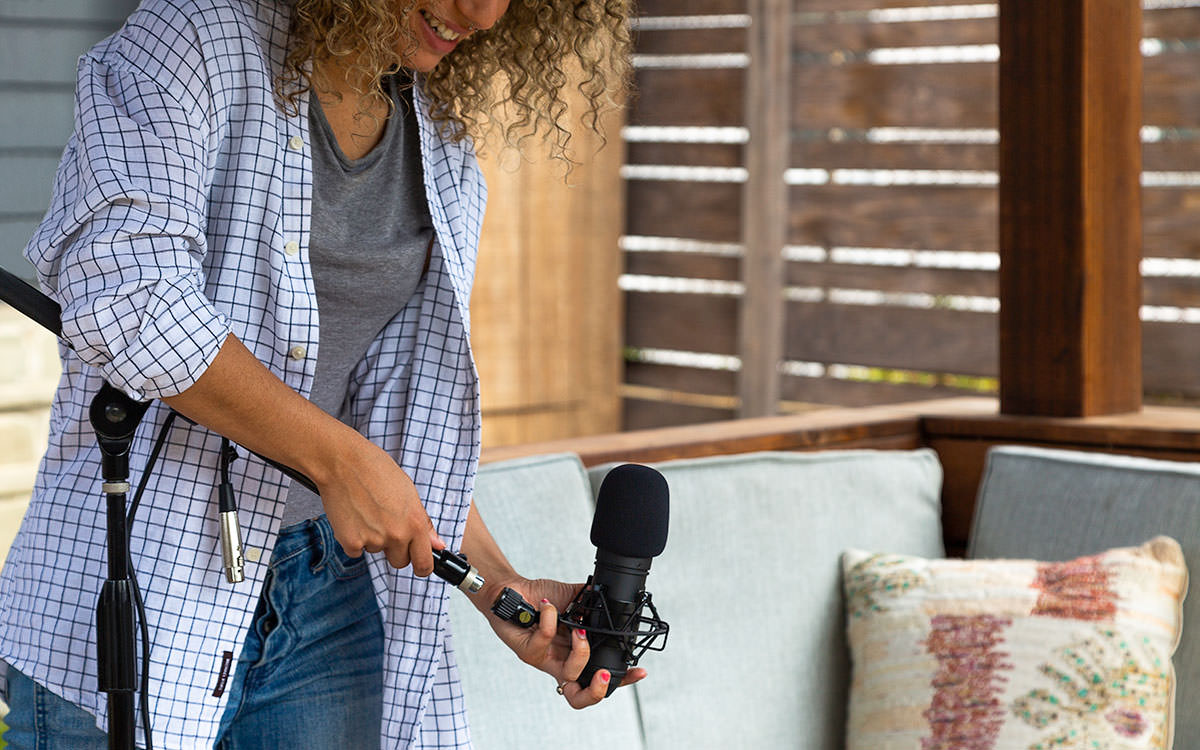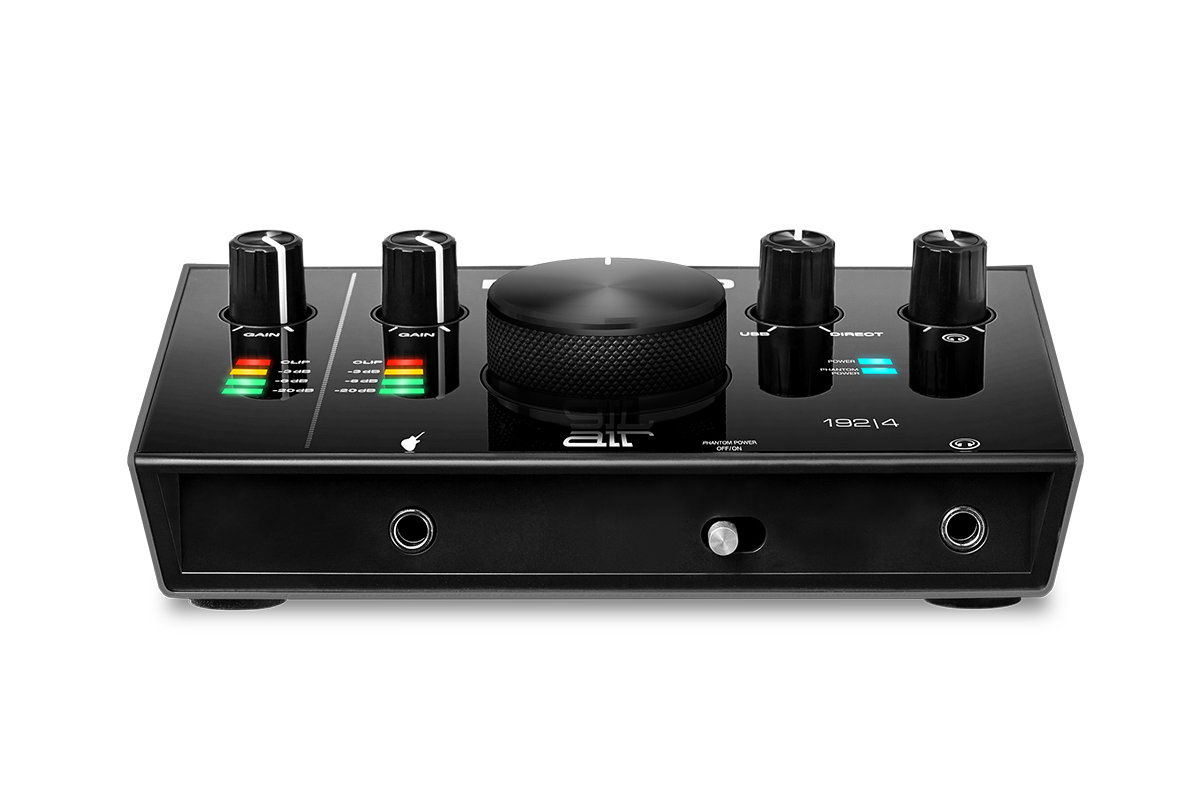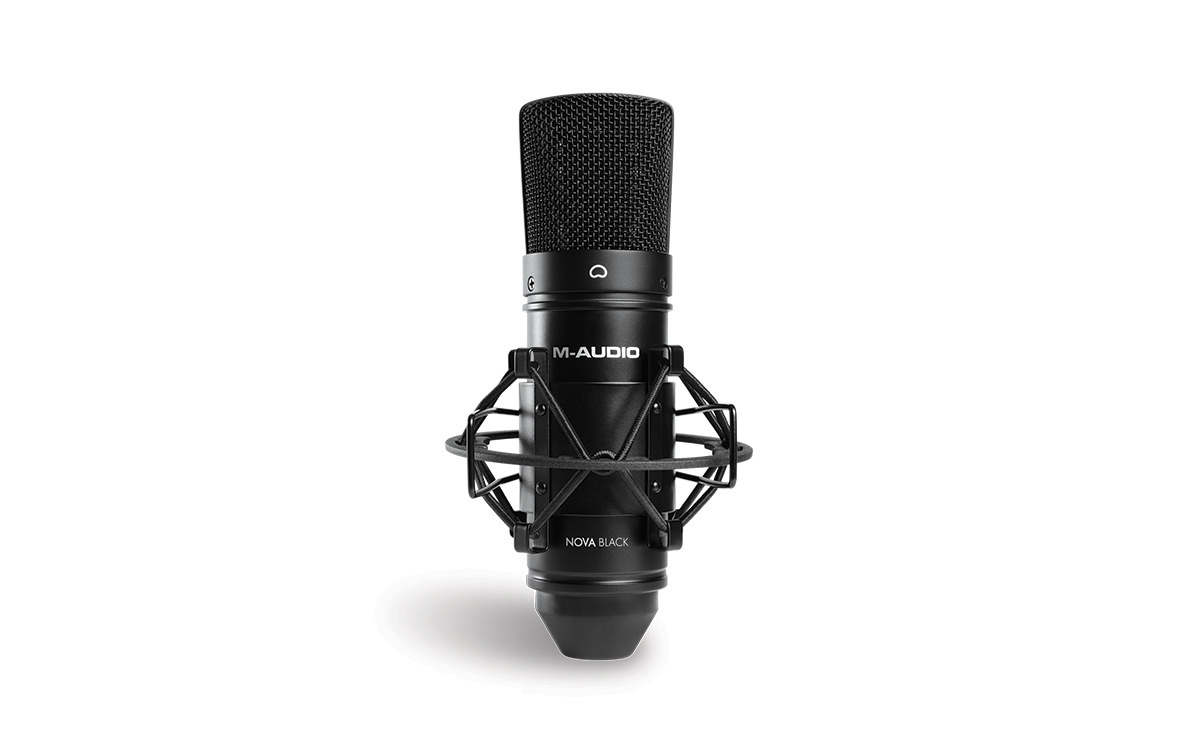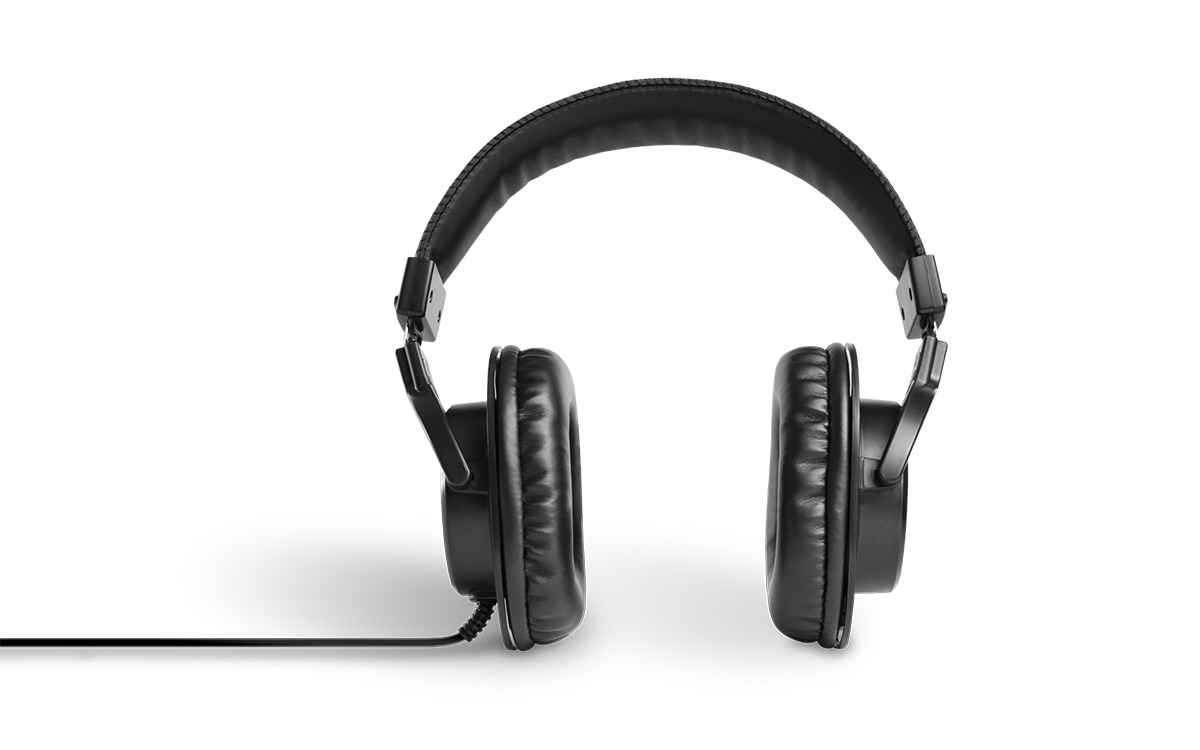 Key Features
24-bit/192kHz resolution for professional recording and monitoring
Hi-Speed USB circuitry gives you the fastest connection, with a class-leading round trip latency of only 2.59ms*
Transparent Crystal™ preamps and ultra-pristine A/D converters for unsurpassed audio recording quality
VU LED meters for dialing in the perfect level
(1) XLR+¼" TRS combo input with dedicated signal circuit and (1) ¼" instrument input with dedicated signal circuit for the most accurate sound available
Stereo ¼" outs; ¼" headphone out with independent level control
Rugged metal chassis; large central control for easy volume adjustment
USB/Direct knob for balancing between the input signal and the computer signal
NOVA Black condenser microphone
HDH40 monitoring headphones
*Round trip latency is dependent on buffer settings, and computer hardware
What's In The Box
AIR 192|4
USB-C-to-USB-C Cable
USB-C-to-USB-A Cable
NOVA Black Microphone
Microphone Carrying Pouch
XLR Microphone Cable
Microphone Shock Mount
Microphone Windscreen
HDH40 Headphones
Software Download Cards
User Guide
Safety and Warranty Manual