AVID Pro Tools DigiLink I/O Lizenz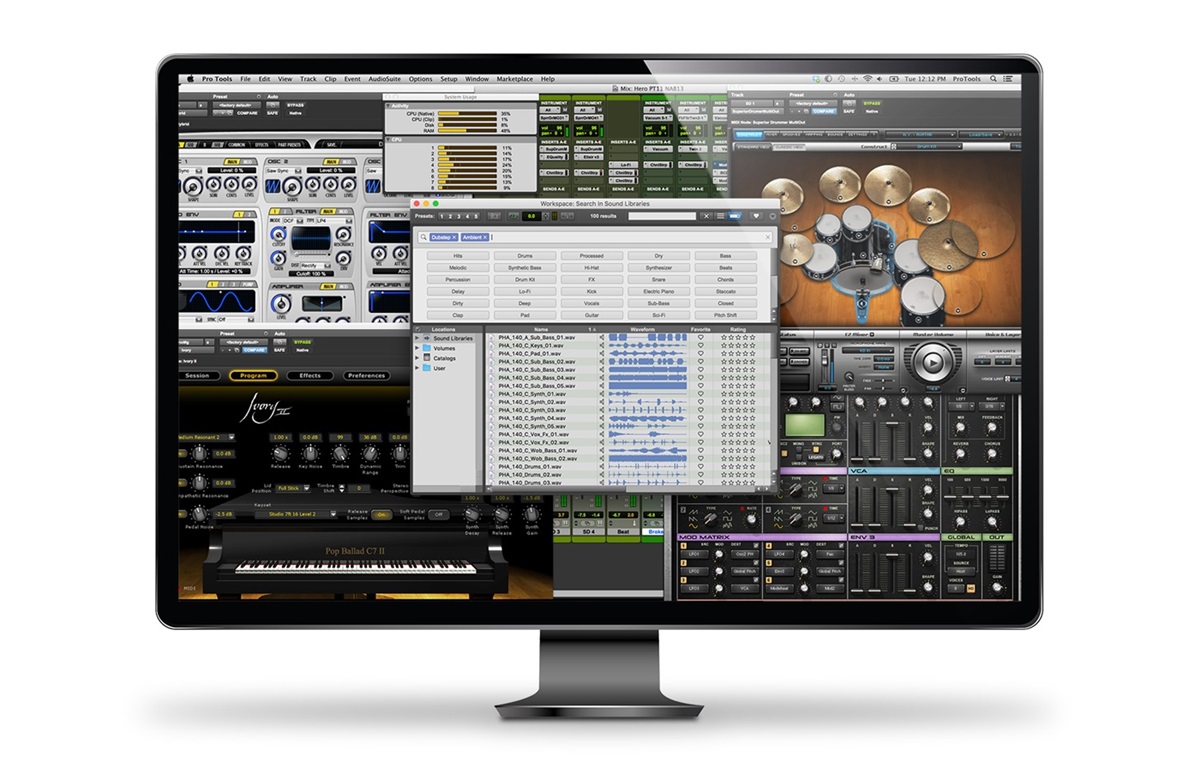 Verwenden Sie Ihre bevorzugten DigiLink-Schnittstellen von Drittanbietern mit Pro Tools | Ultimate
Arbeiten Sie mit bis zu 192 Eingangskanälen mit Pro Tools | HDX (mit 3 Karten).
Zugriff auf bis zu 64 Eingangskanäle mit Pro Tools | HD Native
Verdoppeln Sie Ihre maximalen I/O-Kanäle gegenüber der Verwendung von Core Audio oder ASIO.
Use your non-AVID DigiLink-enabled audio interfaces with a new Pro Tools | HDX or HD Native system and get the same high I/O channel count capabilities offered by our Pro Tools | HD Series interfaces. Simply purchase a Pro Tools | DigiLink I/O License.
With this license, you can work with up to 192 audio I/O channels with a three-card Pro Tools | HDX system (64 I/O channels per card), or up to 64 I/O channels with Pro Tools | HD Native. This license effectively doubles the maximum I/O for all non-AVID interfaces in your system, compared with using Core Audio or ASIO.

System requirements
HARDWARE
Pro Tools | HDX or Pro Tools | HD Native

SOFTWARE
Pro Tools | HD 12.6 and later or Pro Tools | Ultimate

AUDIO INTERFACE
Any DigiLink-enabled audio interface (AVID or non-AVID)
Specifications
INCLUDED
Pro Tools | DigiLink I/O License (for iLok)