PREVIEW - DUALPATH FX RACK PLUGINS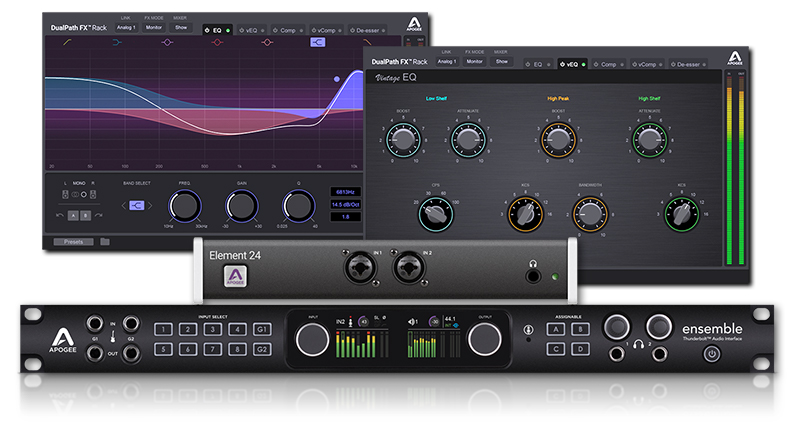 Designed specifically for Ensemble Thunderbolt and Element Series audio interfaces, DualPath FX rack provides dynamics and EQ plugin processing that runs both natively in your DAW and on hardware-based DSP in your Apogee interface. With the ability to launch both plugin types from your DAW and link them for parallel operation, DualPath FX plugins make complicated low latency workflows easy. No more switching back and forth between different apps or transferring plugin settings to maintain a consistent sound. DualPath FX Rack will be available in the Spring of 2018 as a free software update for any Ensemble Thunderbolt or Element user.


2X6 SPECIAL EDITION I/O MODULE FOR SYMPHONY I/O MK II

Designed specifically for mastering engineers, whose critical work demands ultimate sonic performance, Symphony I/O Mk II 2x6 SE offers 2 analog inputs and 6 analog outputs with the highest quality AD/DA conversion of any Apogee converter ever.


SYMPHONY I/O MK II FOR WAVES SOUNDGRID NETWORK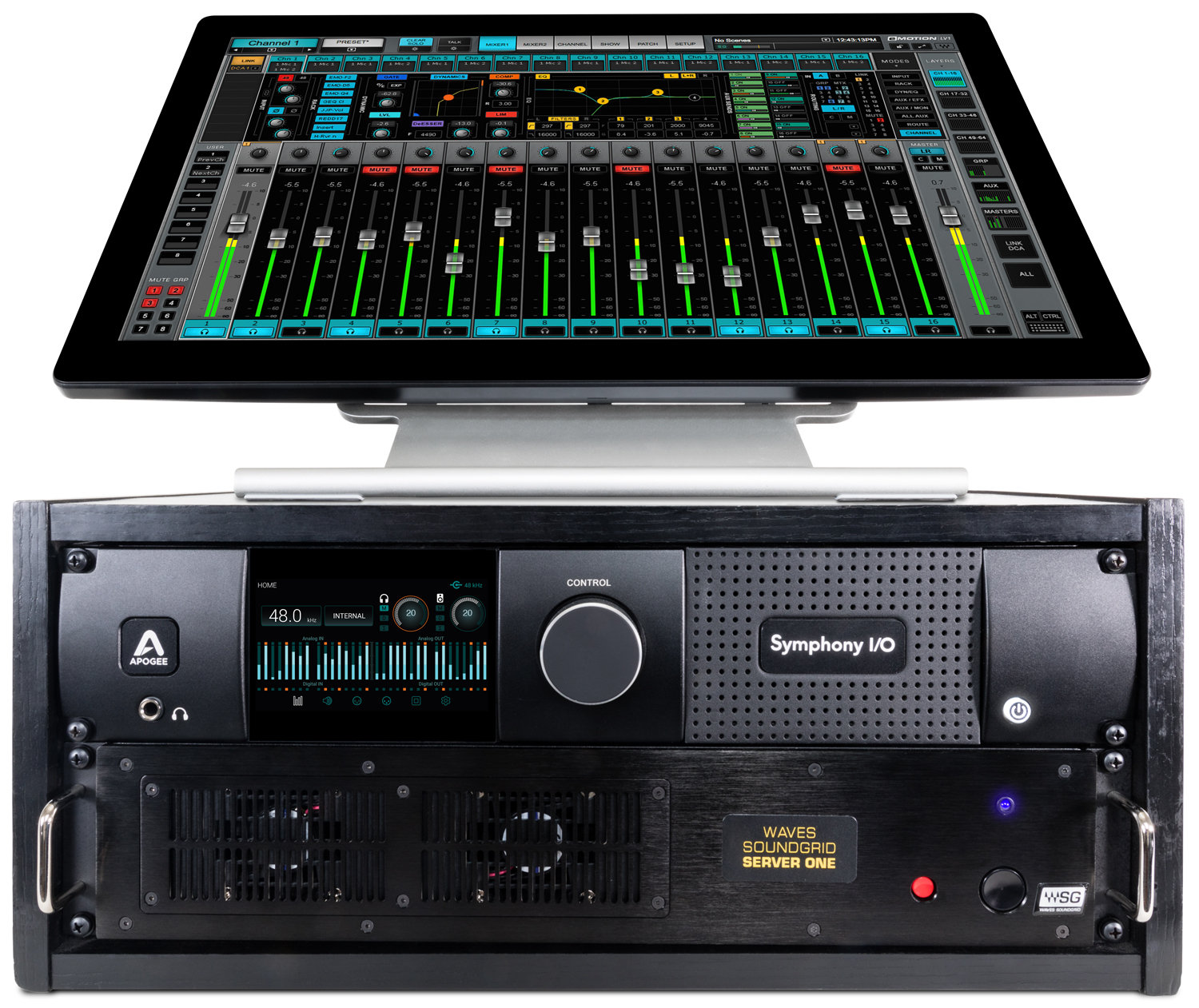 Symphony I/O Mk II is now available with connectivity to Waves SoundGrid® network. With a simple Ethernet connection, Symphony I/O Mk II's industry-leading sound quality can be easily accessed from your computer, shared between multiple rooms, multiple computers and supercharged with almost infinite real-time DSP power via Waves SoundGrid servers.


WINDOWS 10 COMPATIBILITY FOR ONE, DUET AND QUARTET
New software installers for Windows 10 compatibility with the latest generation of ONE, Duet and Quartet are now available for free download from Apogee's website.