USB-Monitoring Interface
mit eingebautem 3-Port-Hub
USB-Monitoring Interface
mit eingebautem 3-Port-Hub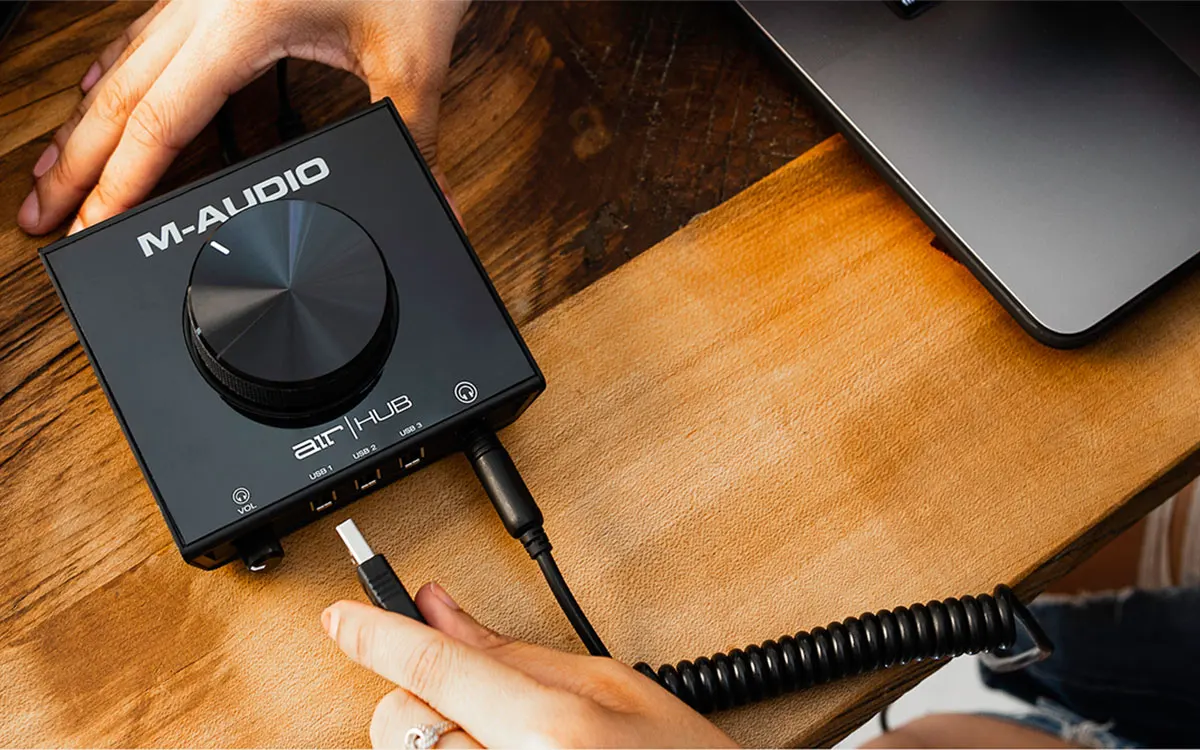 NUTZE DIE POWER DEINES STUDIOS IN 24-BIT-QUALITÄT!
Auf der Suche nach dem idealen hochwertigen Audio-Interface-Monitoring-Hub? Hier ist es: AIR|Hub ist ein USB-Hub mit zwei symmetrischen Klinken-Audioausgängen, die von einem grossen, robusten Metall-Drehknopf aus kontrolliert werden. Es gibt drei USB-Eingänge und eine ¼-Zoll-Kopfhörerbuchse mit Lautstärkeregler für Deinen Kopfhörer. Der AIR| Hub ist eine optimale und platzsparende Komplettlösung.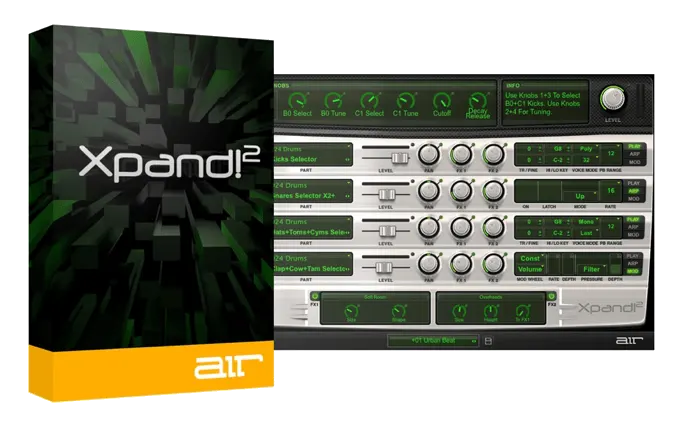 Xpand!2 von AIR Music ist eine multitimbrale Workstation mit vier aktiven Soundslots oder Teilen pro Patch. Jeder Part verfügt über einen eigenen MIDI-Kanal, Notenbereich (Zone), Mix, Arpeggio, Modulation und Effekte - eine grossartige Voraussetzung für die Erstellung einzelner Parts. Das Zusammenfügen der vier Bereiche zu einem erstaunlichen Patch ist der Bereich, in dem Xpand!2 seine wahre Kraft entfaltet. Das erfahrene Sound-Design-Team von Air Music Tech hat mit Hilfe von Wavetables und FM-Synthese bis hin zur Sample-Wiedergabe Tausende von spielfertigen Xpand!2-Patches sorgfältig erstellt.
Chop up and mix 2 gigs of samples ranging from deep ambient synth pad loops to vintage drum one shots. These are all designed to inspire your music production and provide professional sounding samples that will shine in your mix. Touch Loops perfectly captures the tone and intensity of each sample, so they enhance and complement any song, wherever you use them. This incredible value can be found in your M-Audio account, ready to be downloaded and chopped to your liking!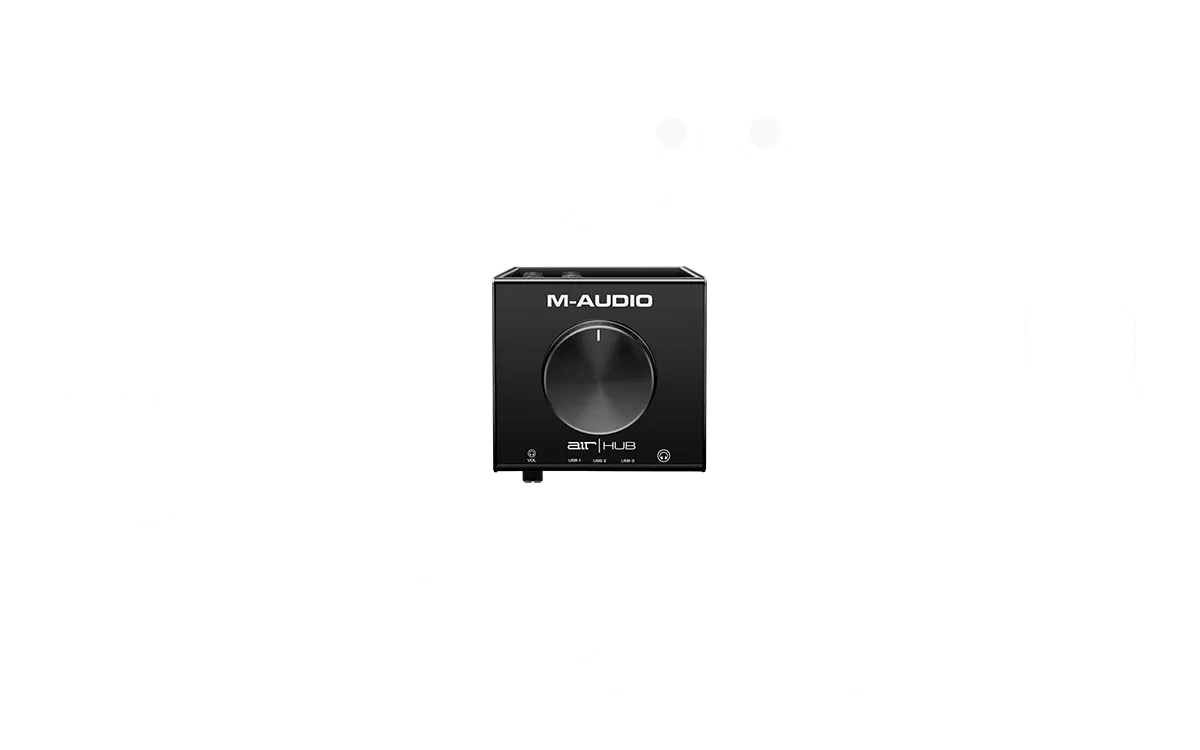 Hauptmerkmale
24-Bit/96kHz Auflösung für professionelles Monitoring
Stereo ¼" Ausgänge; ¼" Kopfhörerausgang mit unabhängiger Pegelregelung
3 USB-Anschlüsse für den Anschluss von beliebigen USB-Geräten
Perfekt für Studio und Bühne einsetzbar
Robustes Metallgehäuse; grosser zentraler Drehregler für einfache Lautstärkeeinstellung
Beinhaltet sowohl Standard-USB- als auch USB-C-Anschlusskabel.
Lieferumfang
AIR Hub
Netzteil
USB-C-zu-USB-C-Kabel
USB-C-zu-USB-A-Kabel
Software-Download-Karte
Benutzerhandbuch
Sicherheits- und Gewährleistungshandbuch
M-AUDIO AIR|HUB
USB-MONITORING INTERFACE MIT EINGEBAUTEM 3-PORT-HUB
M-AUDIO AIR|HUB
USB-MONITORING INTERFACE MIT EINGEBAUTEM 3-PORT-HUB