USB/MIDI CONTROLLER MIT GEWICHTETER HAMMERMECHANIK-KLAVIATUR

Hammer 88 ist ein USB-MIDI Controller mit 88 gewichteten Hammermechanik Tasten. Es bietet Ihnen ein sehr schönes und authentisches Piano-Spielgefühl und einen Anschluss für externe MIDI Soundmodule und/oder virtuelle Instrumente.
Zusätzlich zur wirklich hochwertigen Klaviatur bietet der Hammer 88 sowohl ein Pitch- als auch ein Modulation-Wheel für Portamento und Glissando Effekte, einen Master Volume Fader, der beliebig über MIDI zugeordnet werden kann, sowie zuweisbare Up- und Down- Tasten zur Programm-, Effekt-, Oktav- Umschaltung und vieles mehr.
Hammer 88 wird mit einer Premium Software Kollektion ausgeliefert und enthält zusätzlich eine 3-Monats Skoove Lizenz für den Online Klavierunterricht sowie die Sequenzer Ableton Live Lite und Pro Tools First. Hammer 88 kann flexibel über USB mit Strom versorgt werden und ist Class Compliant für eine schnelle Anbindung an eine DAW.

Skoove
Mit Skoove lernen Sie Klavierspielen mit Hunderten von interaktiven, hochwertigen Online-Klavierstunden für Anfänger und Fortgeschrittene. Skoove's einzigartige Methode führt Sie mit Echtzeit-Feedback, während Sie spielen, so dass Sie sich schneller verbessern und alles lernen können, was Sie brauchen, um ein kompletter Pianist zu werden.
Melodics
Melodics vereint eine benutzerfreundliche, intuitive und inspirierende Benutzeroberfläche, die durch einzigartiges adaptives Lernen, motivierende Mechanik und individuelle Herausforderungen unterstützt wird und die Benutzer dazu anregt, verschiedene Techniken, Konzepte und Genres zu erlernen - mit jeder Sitzung bauen Sie Ihr Muskelgedächtnis auf, verbessern Ihre Technik und, was am wichtigsten ist, die Beherrschung Ihres Controllers.
AIR Music Technology Mini Grand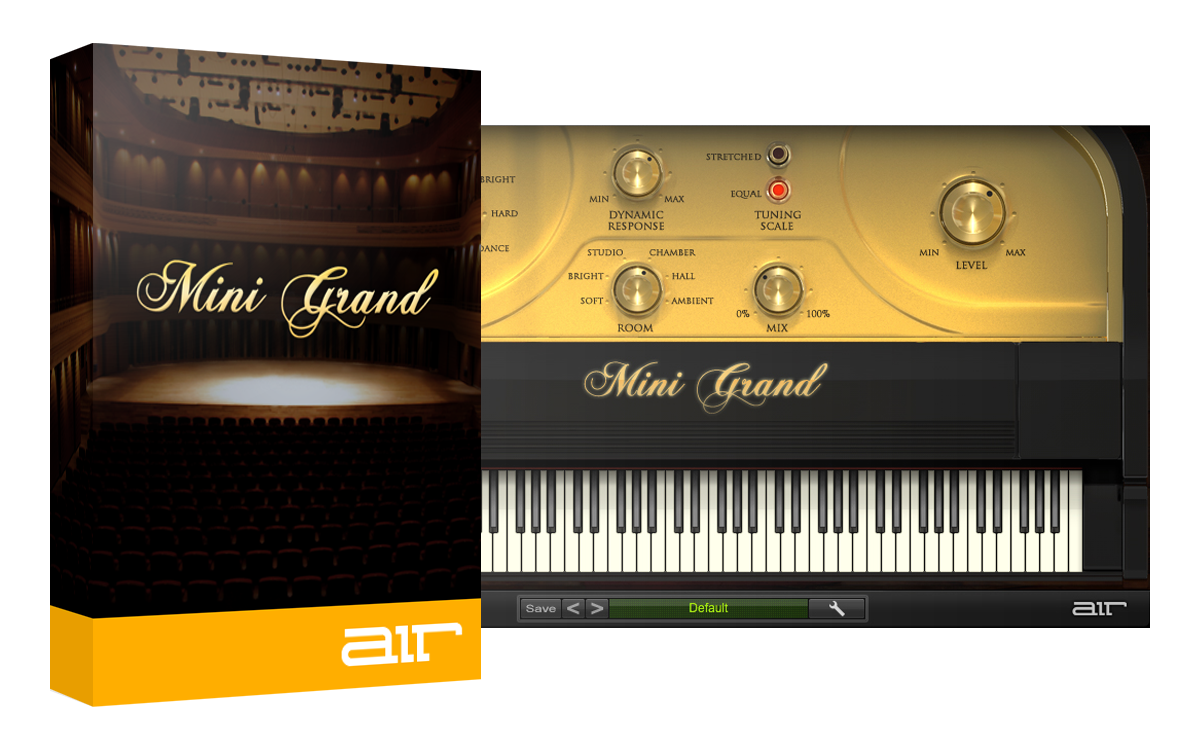 AIR Music's Mini Grand is a simple-to-use yet powerful virtual piano instrument with seven different acoustic piano sounds to suit a broad range of musical styles and production needs. Combining premium quality piano samples, innovative re-pedaling technology, built-in room simulation and equal and stretched tuning, Mini Grand is the go-to plugin for authentic, emotive piano sounds.
AIR Music Technology Velvet
AIR Music's Velvet is a virtual electronic piano that combines five legendary electric pianos from the 60s and 70s into one versatile instrument. Based on the Fender Rhodes Suitcase, Fender Rhodes MK I and MK II Stage Pianos, Wurlitzer 200A and Hohner Pianet-T, Velvet accurately emulates the sound quality, response and nuances of each original instrument to bring your piano tracks to life.
Ableton Live Lite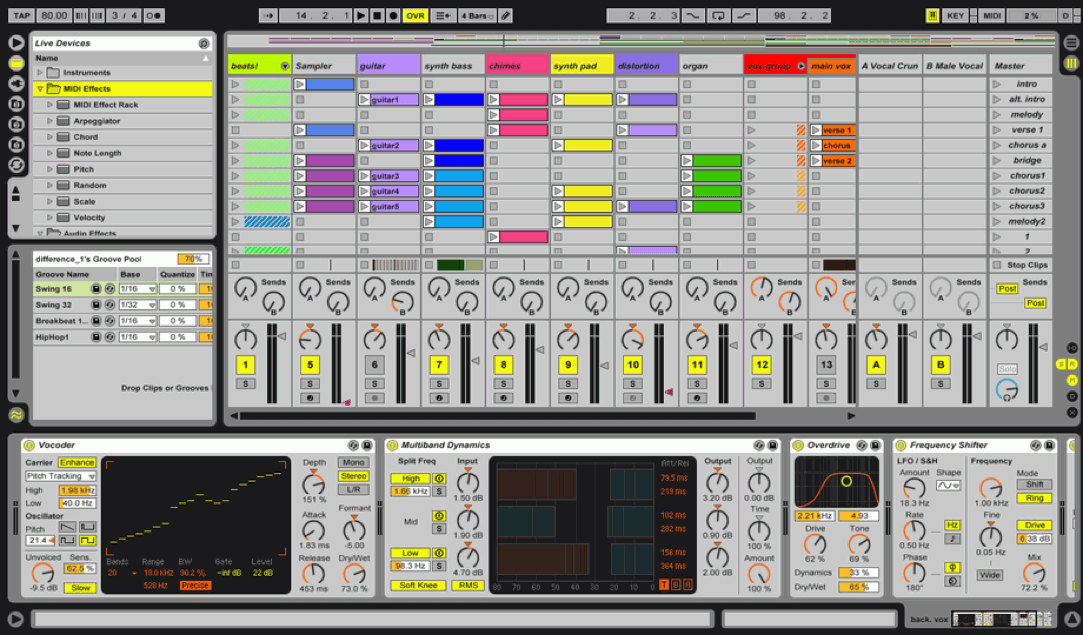 Ableton Live Lite is one of the most popular performance and production programs available in the world. A powerful music creation tool, Ableton Live Lite enables musicians and producers to spontaneously compose, record, remix, improvise, and edit musical ideas in a fluid audio/MIDI environment. Explore sonic possibilities in real time whether on stage or in the studio. When you are satisfied with your work, Ableton Live Lite lets you save it or mix it down.
AIR Music Technology Xpand!2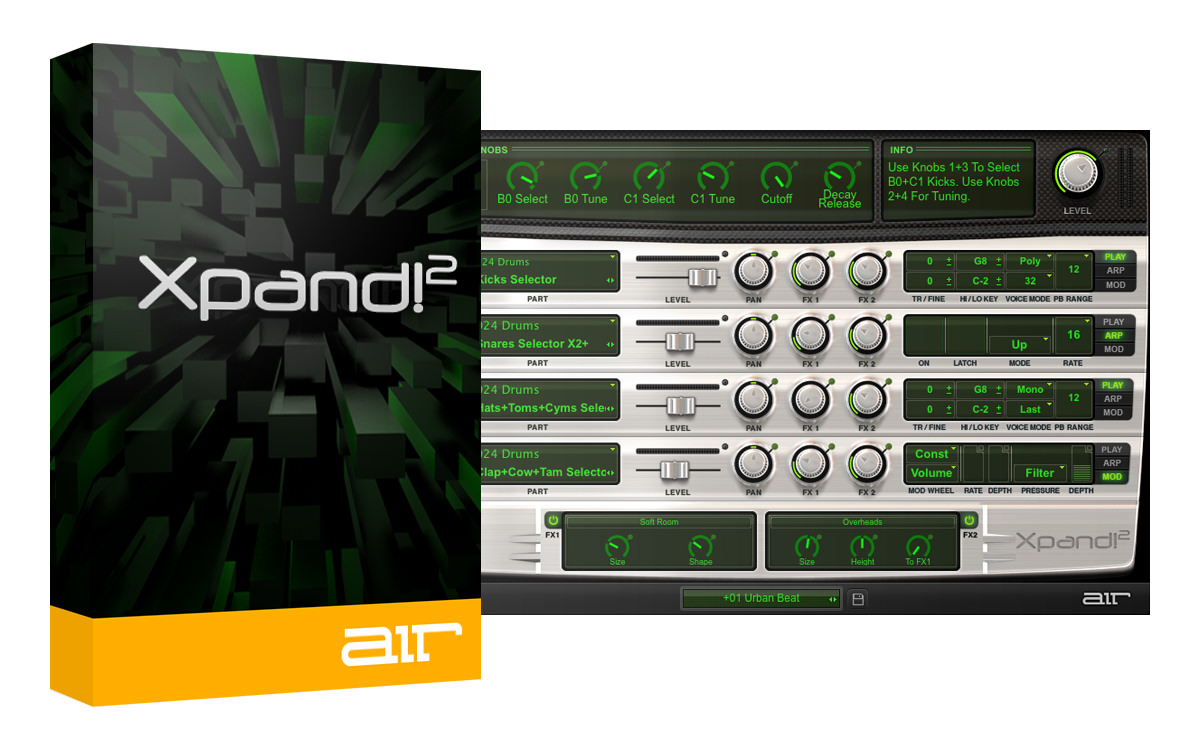 AIR Music's Xpand!2 is a multitimbral workstation offering four active sound slots, or parts, per patch. Each part is provided with its own MIDI channel, Note Range (Zone), Mix, Arpeggiation, Modulation, and Effects settings—an excellent method for creating individual parts. Harnessing the four parts together to build one amazing Patch is where Xpand!2 reveals its true power. Using everything from wavetables and FM synthesis to sample playback, the expert sound design team at Air Music Tech has carefully created thousands of ready-to-play Xpand!2 patches.