Apogee - Symphony Desktop Version 1.1 available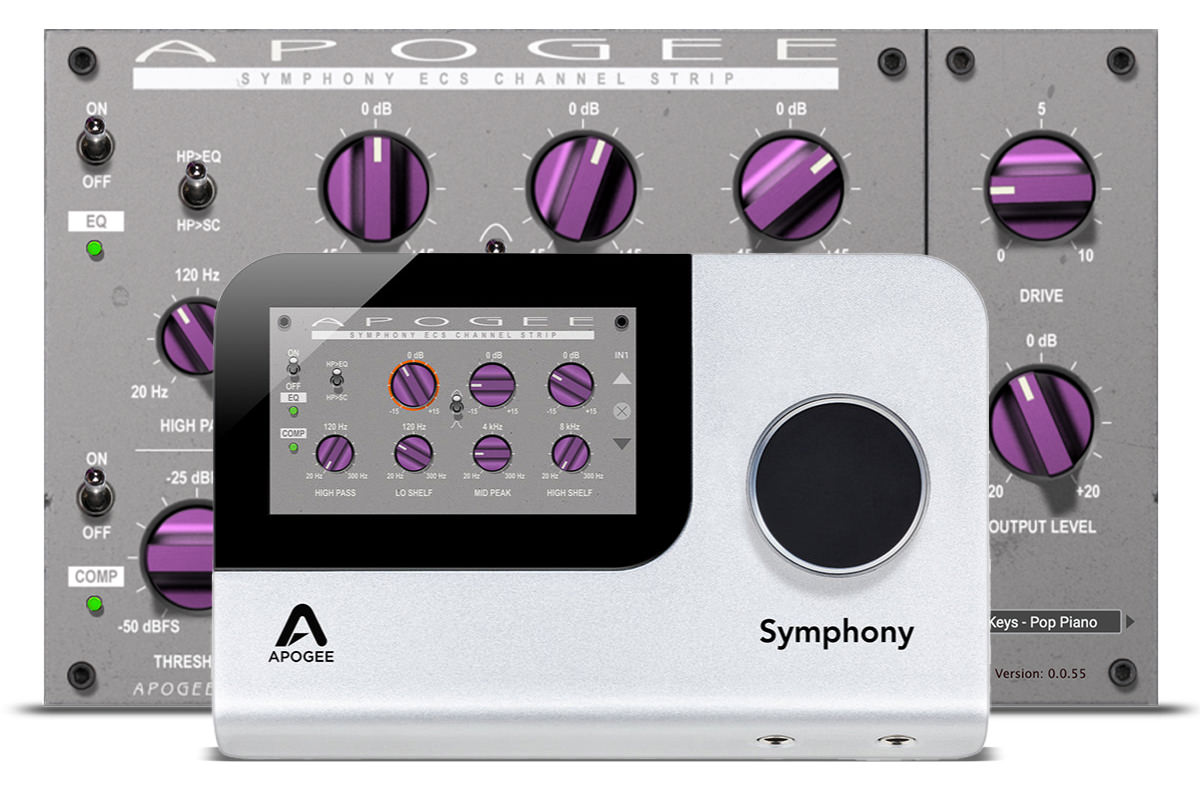 Symphony Desktop Software Version 1.1 is now available and brings the first of the Apogee DualPath FX to the Symphony desktop and touchscreen controls. This update allows users to run the new ECS Channel Strip on hardware DSP and access control directly from the Symphony Desktop touchscreen control. No other audio interface offers this kind of onboard processing and direct plug-in control. This means that with the ECS Channel Strip, you can select the perfect EQ and compressor settings and print your effects while recording with zero latency.
The ECS Channel Strip brings you vintage 3-band EQ, a clearmountain-tuned compressor and analog saturation from subtle gain to warm crush. This version also adds compatibility with MacOS Big Sur + Apple M1 Silicon and Windows 10 compatibility for Apogee FX plug-ins.
The update is available immediately. Owners can download the Symphony Desktop 1.1 software from the Apogee website.