Ultra-compact audio interfaces with M-Audio's exclusive Crystal™ preamps enable users to produce studio-quality sound for livestreams, podcasts, and music productions anywhere.
These new audio interfaces were created for users who want to easily and affordably dive right into the world of computer audio recording and production! Designed for music production, live streaming, podcasting or music listening, M-Audio's M-Track Solo and M-Track Duo audio interfaces are a wonderful and portable solution for anyone looking to upgrade their computer's audio playback and recording capabilities.
M-TRACK SOLO

M-TRACK DUO

The M-Track Solo and Duo audio interfaces both feature M-Audio's exclusive Crystal™ preamps to give you a transparent, low-noise preamp that guarantees the best sound from your microphones and instruments. These preamps also include +48V phantom power for powering condenser microphones.
M-TRACK SOLO
M-TRACK DUO
Both models come with a comprehensive software package that includes everything you need for professional recording. With two powerful DAWs, Pro Tools | First M-Audio Edition and MPC Beats, to meet the most demanding production needs, these interfaces give you everything you need to make your song, podcast or live stream sound professional. Also included is a powerful mixing suite with 20 plugins, the AVID Effects Collection, and two powerful virtual instruments: Eleven Lite for guitarists and Xpand!2, a very flexible and amazing-sounding synthesizer.
M-TRACK SOLO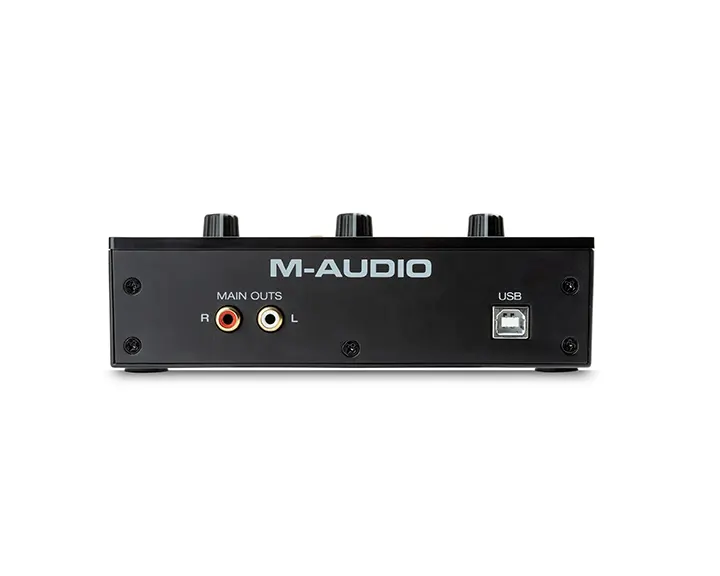 M-TRACK DUO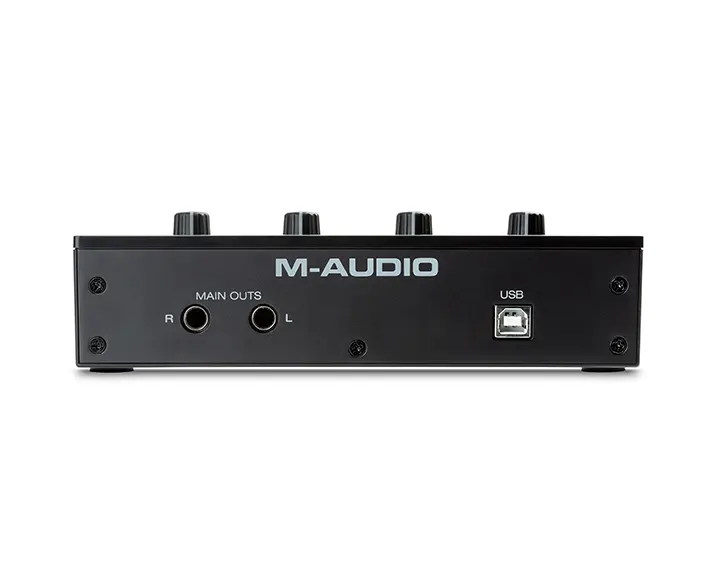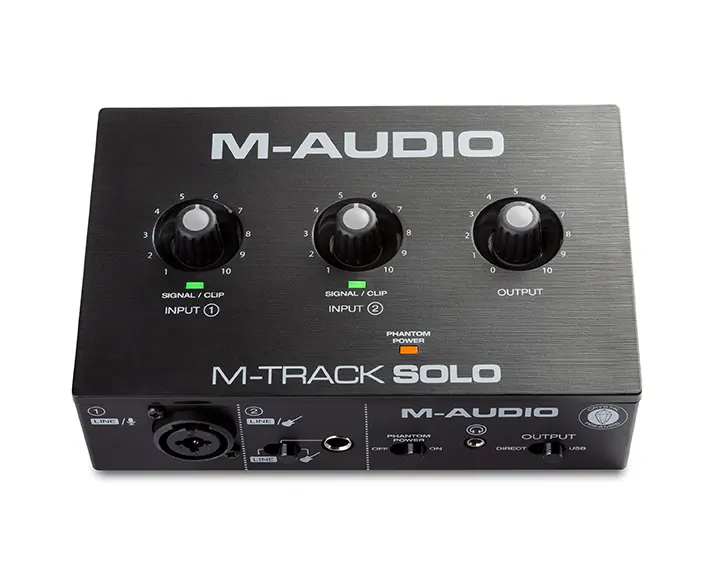 M-Track Solo Features
2-channel USB recording interface for Mac and PC.
(1) XLR and 1⁄4-inch combo input Crystal Preamp for amazing audio quality.
+48V phantom power for connecting condenser microphones
Dedicated instrument input for guitar or bass
Stereo line input for connecting digital piano, keyboard and more!
1∕8-inch headphone and RCA stereo outputs for easy monitoring
USB/direct switch for monitoring the input signal or computer signal
Software bundle including: Pro Tools | First M-Audio Edition, MPC Beats, AIR Music Tech Xpand!2,
Eleven Lite guitar amp plug-in and 20 AVID plug-in effects
M-Track Duo Features
2-channel USB recording interface for Mac and PC.
(2) XLR and 1⁄4-inch combo inputs with Crystal Preamps of amazing audio quality.
Dedicated switches to activate any microphone, instrument, or line-level device
+48V phantom power for connecting condenser microphones
Stereo 1⁄4-inch outputs; 1⁄4-inch headphone output with independent level controls
USB/direct mono/direct stereo switch for monitoring microphone, line, or
instrument inputs in stereo or mono
Includes - Pro Tools | First M-Audio Edition, MPC Beats, AIR Music Tech Xpand!2, Eleven Light guitar amp plug-ins, and 20 AVID effects
ITEM INFORMATION AND SALE PRICES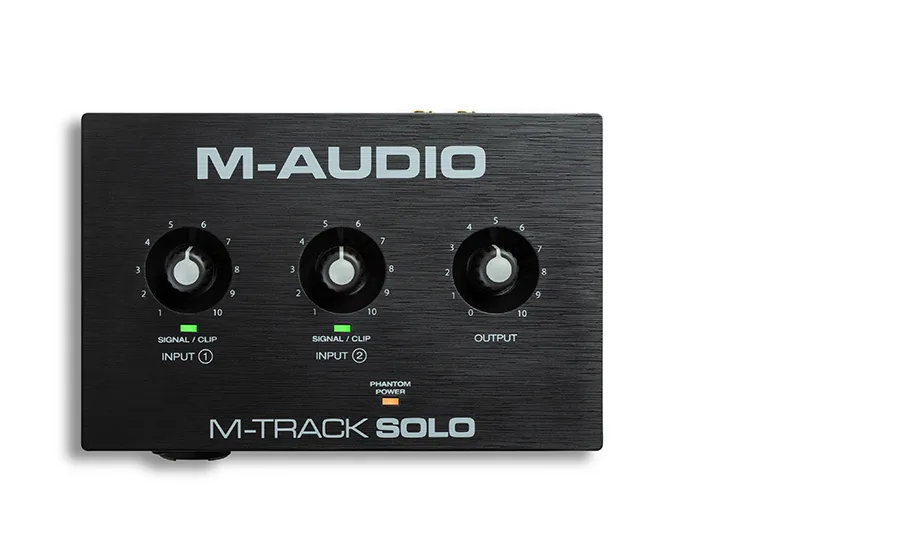 M-Audio M-TRACK SOLO
CHF 47
Item number: 010301146-000
EAN : 694318024980
Weight: 0.5kg
Quantity discount: 8 pieces
Available: January 2021
M-Audio M-TRACK Duo
CHF 59
Item number: 010301147-000
EAN: 0694318024997
Weight: 0.6kg
Quantity discount: 8 pieces
Available: January 2021