120W BLUETOOTH® MULTIMEDIA REFERENCE MONITORS
please ensure that no information about the bx3bt & bx4bt is released before 4pm on march 22, 2022
M-AUDIO ADDS BLUETOOTH TO ITS POPULAR BX SPEAKER LINE WITH THE NEW BX3BT AND BX4BT DESKTOP MONITORS

The 120-watt BX3BT and BX4BT monitors are Bluetooth equipped for comfort and studio-quality sound for live streaming, podcasting and music production anywhere.
The BX3BT and BX4BT speakers both feature 120 watts of crystal-clear sound, Black Kevlar® woofers and computer-optimized tweeters with natural silk domes that deliver a perfect combination of deep bass and high frequencies for a true stereo image. Both the BX3BT and BX4BT also feature a rear port that provides extended low-frequency response for an enhanced multimedia listening experience. All of this is housed in an acoustically neutral MDF enclosure that fits comfortably anywhere.
Both the BX3BT and the BX4BT feature an intelligently designed rear panel that allows you to customize the sound and connect any computer, mobile device or multimedia system. Use the High EQ and Low EQ controls to set the ideal sound for any listening environment. The Left/Right Active Speaker Position switch lets you choose which speaker is on the left or right, while rear panel connectors offer 1/4-inch, 1/8-inch, and RCA inputs. Additionally, BX3BT and BX4BT offer a 1/8-inch AUX input and a headphone jack on the front of the speaker for a tablet, computer, or mobile device, making the BX3BT and BX4BT speakers compatible with multiple input sources.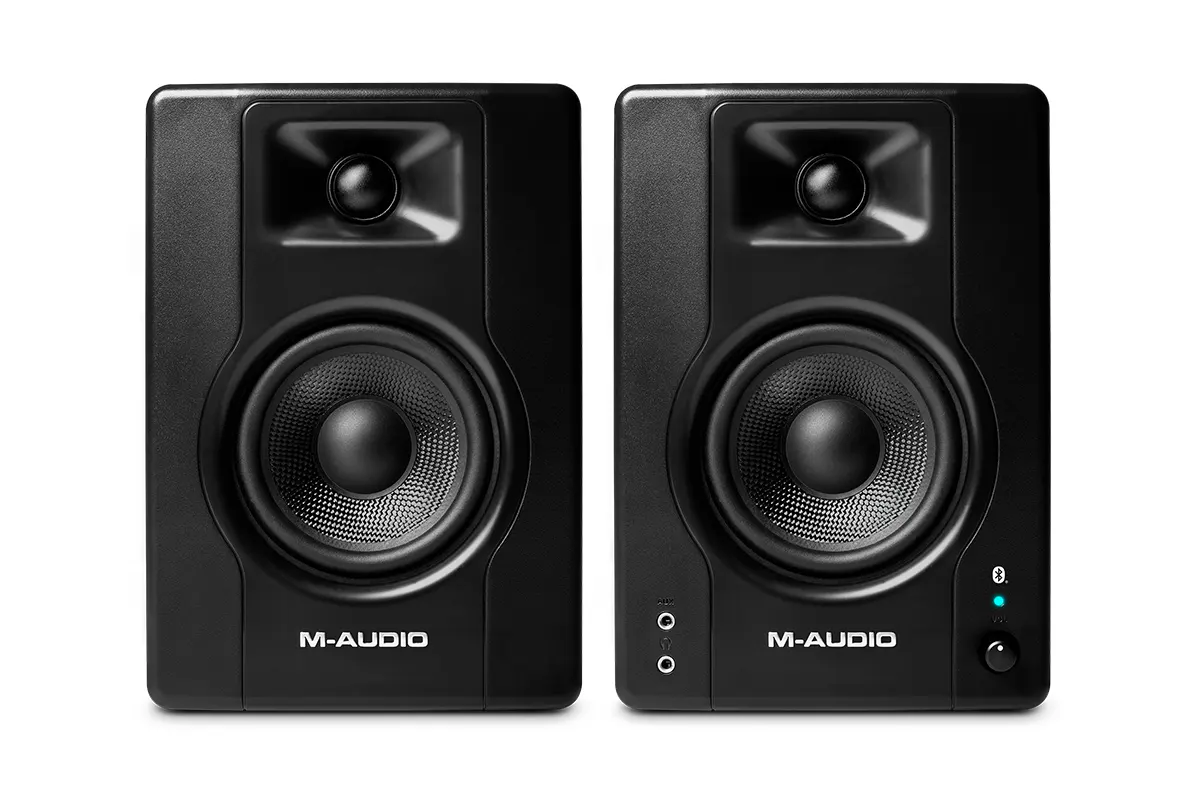 BX3BT and BX4BT Features
Bluetooth® connectivity - Easily pair with any Bluetooth-enabled device for wireless streaming
Black Kevlar® woofers; 1" natural silk dome tweeter
New computer-optimized tweeter waveguide for precise imaging
High EQ and Low EQ controls to dial in the perfect sound
Improved rear vents for extended low-frequency response
Left/right active speaker position switches for volume control configuration on both sides
Bluetooth, 1/4", 1/8", and RCA inputs for connection to virtually any audio source
1/8" front-panel AUX input for quick connection of smartphones or other audio sources
Acoustically inert MDF enclosure with bass reflex design for deep, rich sound
Includes 1/8" speaker interconnect cable, 1/8" to 1/8" cable, and 1/8" to RCA cable
3.5" 120W BLUETOOTH MULTIMEDIA-REFERENCE MONITORS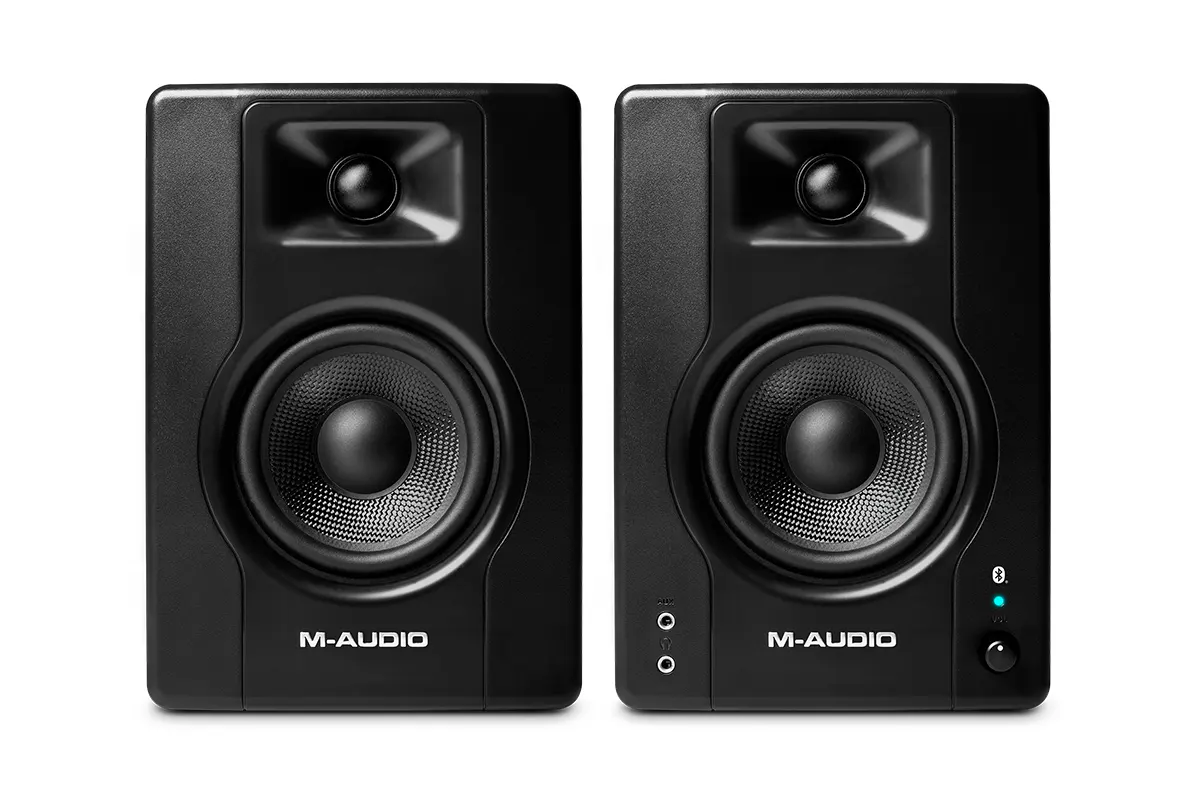 4.5" 120W BLUETOOTH MULTIMEDIA-REFERENCE MONITORS