Violectric USB Input (Tenor) 24/96 for DAC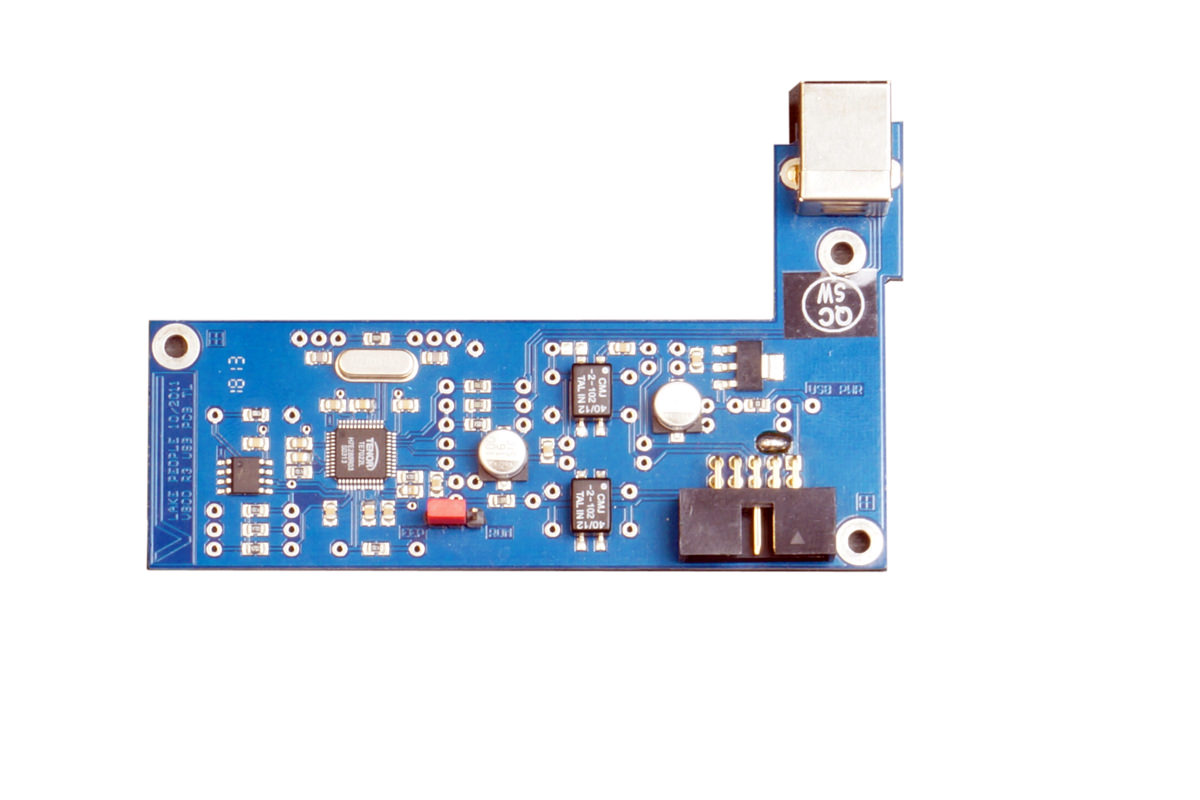 Digital Option for Violectric D/A Converters (Tenor Chip-Set)
With this assembly it is possible to equip Violectric and Lake People D/A converters with a 24/96 USB input. This module is recommended for Windows applications! The USB Type B input is used to connect to a host (PC or NoteBook). The module is automatically recognized as "Audio Device", normally no drivers are needed. It supports the USB 1.1 standard.

The following operating systems are supported:
Linux all
Windows XP, Vista, 7, 8, 8.1, 10
macOS
Android smartphones from Android 5.0 with "OTG adapter"
iPhones from 5 need a "Lightning to USB 3 Camera Adapter"

Digital audio data up to 24 bits and sampe rates of 44.1, 48, 96 kHz are supported. The electronics of the module are powered by the external device. The transfer of the digital audio data to the circuits of the D / A converter via a isolating transformer. Thus, a Galvanic separation is achieved and the risk of hum or HF interference effectively eliminated.