Lake People Phone-Amp G107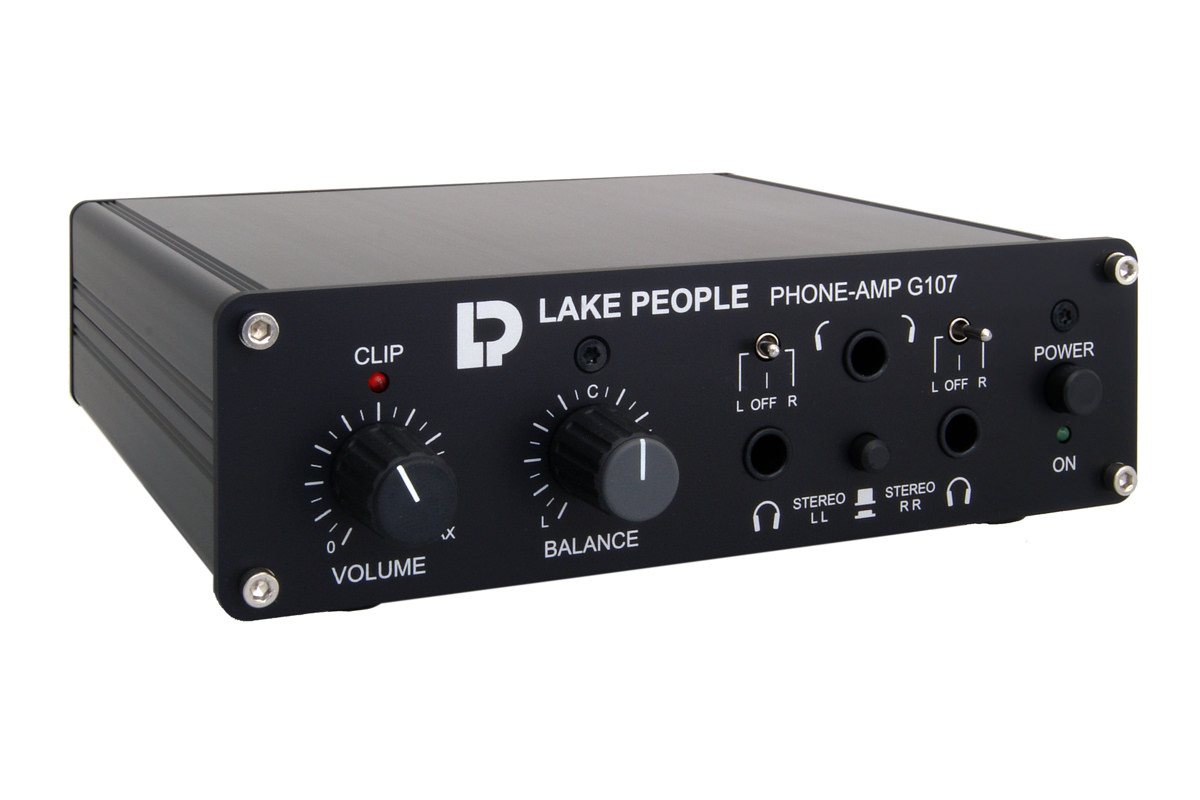 Stereo Headphone Amplifier with balanced input and 3 outputs
Compact studio headphone amplifier with highest transmission quality for connecting 2 headphones. Due to its high internal operating voltages on the one hand, the low output impedance on the other hand and the switchable gain, this headphone amplifier is suitable for driving low to high ohm headphones (16...600 Ohm).
The two signal inputs are located on the rear panel. There is also a "command" input with level control. This can be switched internally from line to microphone operation. The signal is mixed to the stereo channels. The setting is made via a volume and a balance control on the front, a clip LED warns of overloads.
The G107 has two headphone outputs with 1/4" stereo jack, which can be optimized for mono signals via a split switch. The channels can be assigned to an additional output via two switches.