Clock-Generator, Reclocker and Format Converter
The REFERENCE SERIES from Lake People comprises absolutely high-quality audio products with outstanding features, the best technical data and perfect workmanship.

The DAT RS 05 digital audio tool is a clock generator, reclocker and format converter for optimising the digital data stream. The internal clock polishes digital signals and eliminates jitter with a precision in the picosecond range. Optionally, the DAT RS 05 can be equipped with a femto clock, which, according to its name, brings the jitter into the femtosecond range and thus practically eliminates it. To convert different types of signals and sampling rates, one of up to four digital inputs (AES 3 via XLR, S/PDIF or AES 3id via Cinch, optical via TOSLINK, optional USB) is routed to all outputs simultaneously. A great feature is the potentiometer on the front for adjusting the volume. This makes it possible to easily adjust the volume of speakers with digital direct inputs. This adjustment can also be remote-controlled if desired. A corresponding upgrade motorises the potentiometer and enables control by remote control.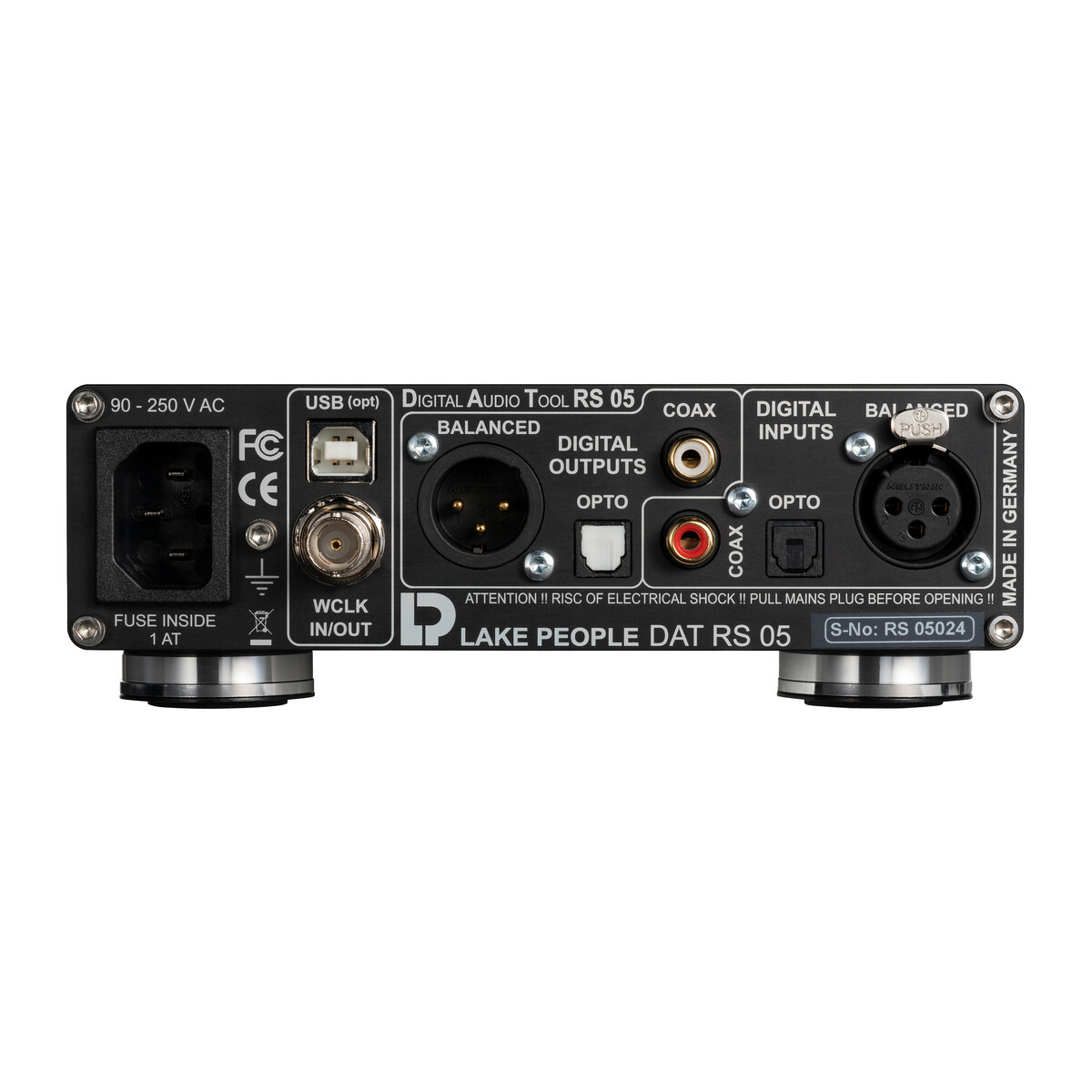 FEATURES
Clock Generator: generates precise clocks with phase jitter <10 x 10-12 s (picoseconds)

Format Converter: converts balanced, unbalanced, optical audio data according to standards 

Resampler: converts digital audio data to a different sample rate

Reclocker: refreshes the sample rate and the digital signal 

Digital volume control: controls the digital volume via potentiometer 

Jitter Eliminator: completely removes disturbing jitter



Optional remote control for input selection, sample rate selection and volume
Optional FEMTO clock generator with phase jitter <90 x 10-15 s (femtoseconds)

Choice of colour for housing feet (gold, black or silver)