The highest standard in premium
studio-quality sound
Upgrade the quality of your music and audio post production with a versatile interface that delivers the most pristine sound possible. Designed for Pro Tools | HDX, HD Native, and other pro audio systems, Pro Tools | MTRX offers the superior sonic quality of DAD's legendary AD/DA converters, plus extensive, flexible routing and monitor control when used standalone or with AVID Pro Mixing surfaces. And because the interface can be customized with the analog and digital I/O you need, you can connect your entire studio together to take on the largest, most demanding music and post productions with ease.
Customize MTRX with the I/O you need
Pro Tools | MTRX comes with built-in MADI, DigiLink, and AES3 I/O, but is also fully modular, enabling you to configure all eight of its card slots to connect your gear as you see fit. From analog inputs, outputs, and high-quality mic pres, to Dante, MADI, DigiLink, AES3, and more, you have the versatility you need to support any artist, band, ensemble, or workflow, and the flexibility to route any signal between the various I/O formats.
CONNECT TO ANY DANTE NETWORK
With Pro Tools | MTRX, you can connect your Pro Tools | HDX or HD Native system to any Dante network - the industry's preferred audio-over-IP solution. Not only is Ethernet economical - especially where long cable runs are required—it allows for a more versatile workflow that leverages your facility's Ethernet infrastructure to route audio between rooms and devices.
GET UNPARALLELED SOUND QUALITY AND CLARITY
Developed in partnership with Digital Audio Denmark (DAD), Pro Tools | MTRX delivers the cleanest, most transparent, and highly detailed AD and DA conversion of any audio interface. This enables you to capture vocals and acoustic instruments without any coloring—exactly as the sources sound—and then monitor your music mix in all its sonic glory through the highest quality audio converters in the industry.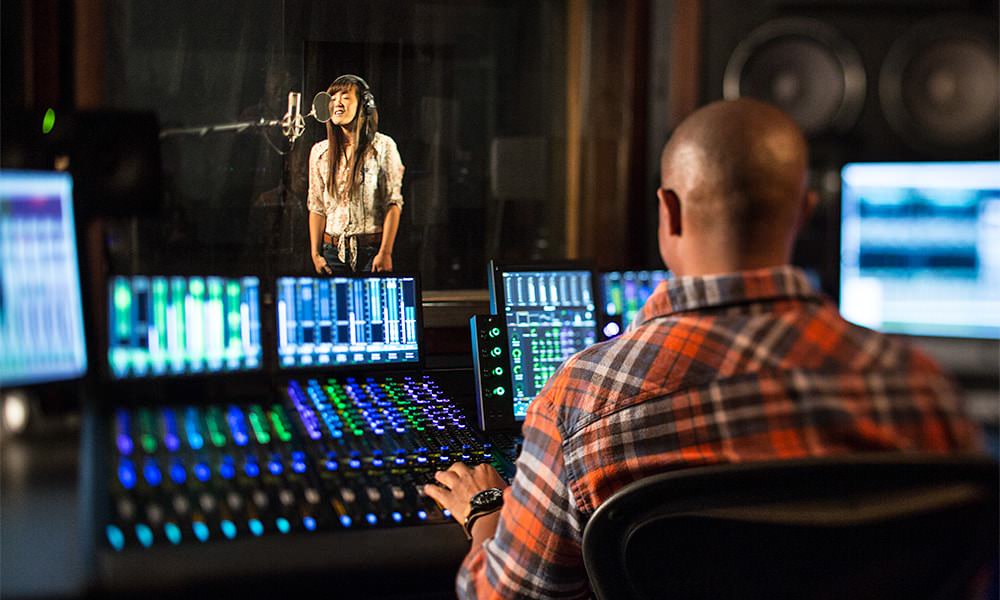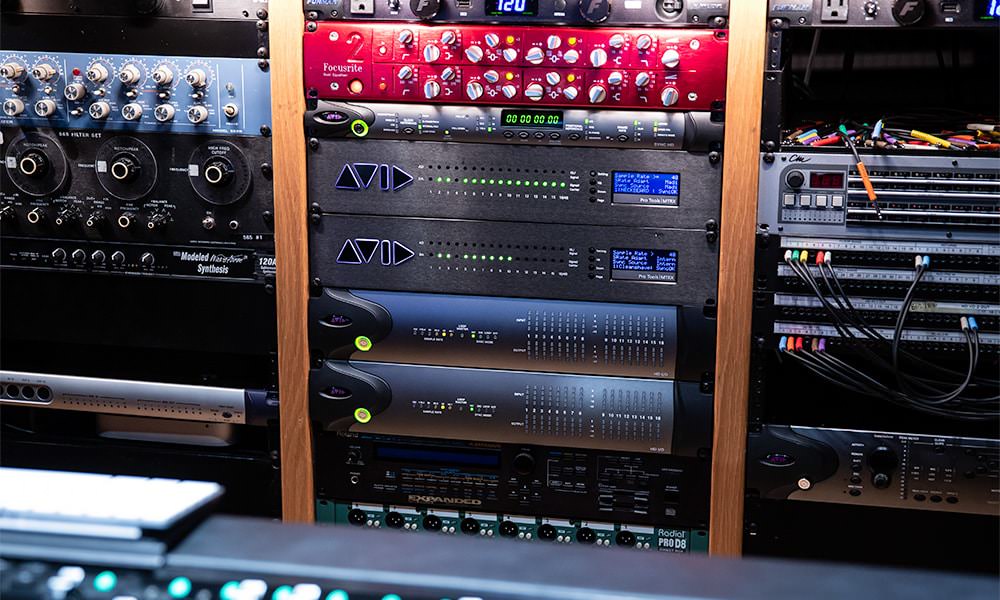 STREAMLINE
YOUR STUDIO
With its scalable and versatile connectivity, routing, and monitoring capabilities, Pro Tools | MTRX will quickly become the centerpiece of your music studio. Not only does it expand the capabilities of your existing Pro Tools | HDX or HD Native system, it enables you to consolidate other single-format I/O and monitor interfaces taking up valuable space in your racks. Add one or more DigiLink I/O Cards and you can even route one or more multi-card HDX systems to a single MTRX interface.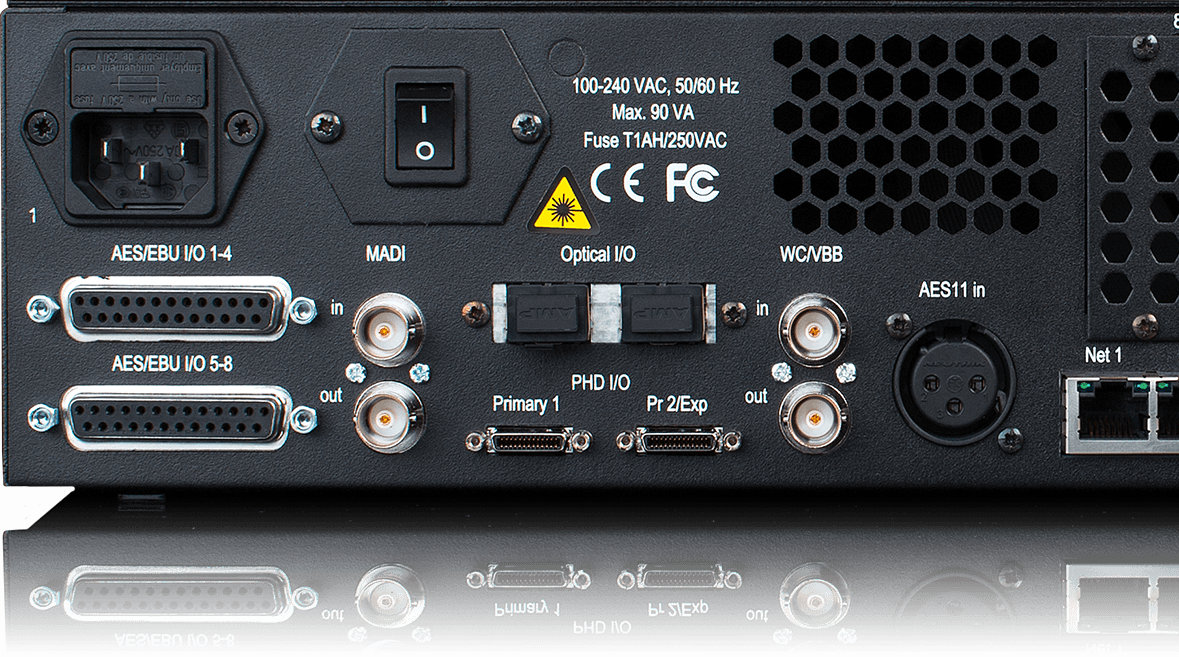 TAKE REMOTE CONTROL
OF SOURCES AND MONITORING WITH EUCON
With the included DADman software, you can remotely control up to 48 mic pres and all monitoring directly from Pro Tools | Ultimate, AVID S6, and other EUCON-enabled control surfaces. Pro Tools | MTRX also includes sophisticated software that puts complete monitoring, talkback, summing, and fold-down control at your fingertips, whether you're mixing in stereo, surround, or Dolby Atmos immersive audio.

Pro Tools | MTRX features eight pairs of AES/EBU I/O, 64 channels of DigiLink I/O, and 64 channels of MADI I/O in the base unit to get you started, but otherwise comes "empty." This enables you to completely customize the audio interface with up to eight option cards for your unique music and/or audio post workflow needs.


You can mix and match up to six analog I/O cards to support up to 48 analog channels per MTRX interface, design an all-digital box with up to eight digital I/O cards (supporting up to 1,088 Dante channels or 1,216 MADI channels when maxed out with all available cards and modules), or configure it with any combination of analog and digital I/O. And if you're mixing Dolby Atmos or other immersive audio format, the SPQ Speaker Processing Card will optimize your monitoring experience.


Here's a look at all of the Pro Tools | MTRX option cards available for you to choose and use.
Pro Tools | MTRX
VERSATILE INTERFACE