USB Instrument Input and Headphone Output for iOS, Mac and PC
HIGHLIGHTS
Studio quality USB instrument input and headphone output
Apogee's PureDIGITAL connection for pristine sound quality
24-bit/96kHz recording
Overdrive mode makes virtual amps and effects sound more realistic
Output Blend feature offers zero latency monitoring and recording
Includes BIAS FX Jam software from Positive Grid
Rugged metal body with soft touch base
No configuration, just plug in and play
Works with iOS, Mac and PC
Built in the U.S.A. (Using domestic and foreign parts)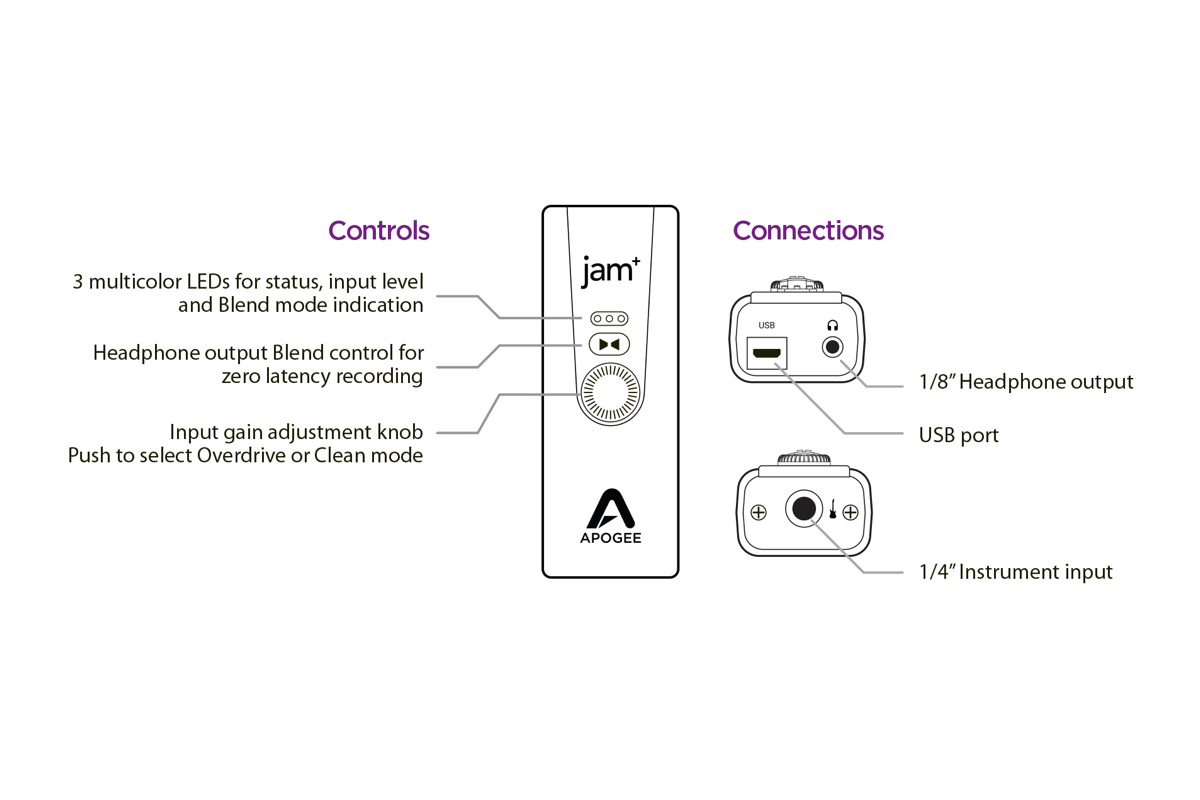 PROFESSIONAL INSTRUMENT TONE ON YOUR IPHONE, MAC AND PC
Apogee Jam+ is a professional, USB instrument input and headphone output. Jam+ connects your electric guitar, bass, keyboard or any acoustic instrument with a pickup directly to your iOS device or computer. With an adapter (sold separately) you can also connect a dynamic microphone. The simplicity and portability of Jam+ make it ideal for capturing your best take anywhere you go. The ease of use and sound quality make Jam+ a must-have for beginners and pros.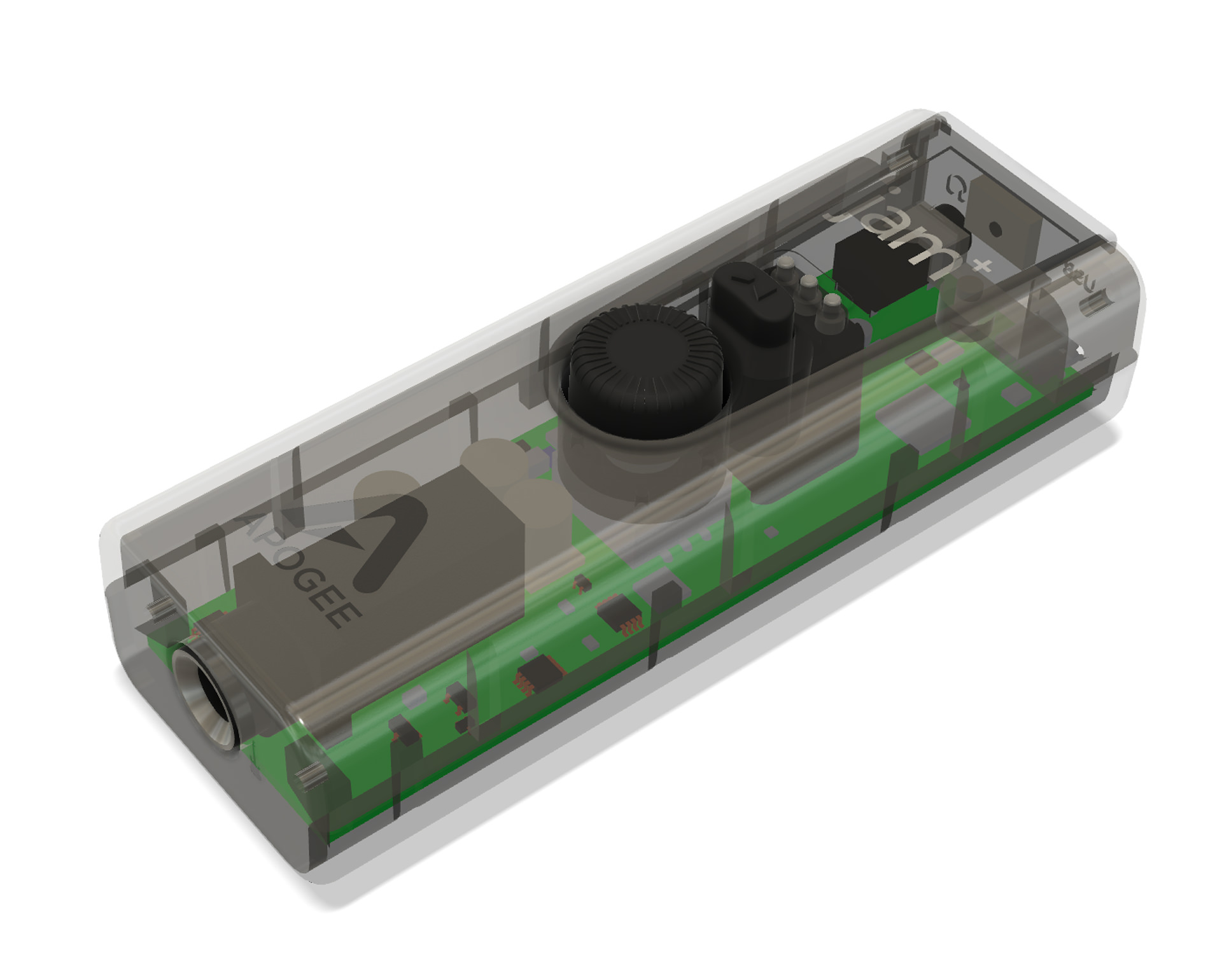 IT'S AN INSTRUMENT INPUT, AD/DA CONVERTER AND HEADPHONE OUTPUT, ALL IN ONE
Jam+ is actually an instrument input, A/D and D/A converter and headphone output all rolled into one seamless device. Apogee has designed each part of Jam+ to deliver the highest quality signal possible with the lowest noise - we call this PureDIGITAL.
LISTEN WITH MORE LEVEL
The headphone amp in Jam+ gives you plenty of level and high quality sound to power your headphones or even powered speakers. Whether you're monitoring as you play and record or simply streaming music from your favorite app, Jam+ improves audio playback quality with sample rates up to 96k.
GET BIAS FX JAM SOFTWARE FREE*
The BIAS FX Jam bundle includes a premium selection of 3 amps and 6 essential pedal effects ($49 value USD). Together, JAM+ and BIAS FX Jam give you amazing and realistic guitar tone for practicing, performing and recording. No additional software is needed to plug in and play right away with professional amp sounds on your Mac or PC.
*Register JAM+ on the Apogee website and get BIAS FX Jam software FREE from Positive Grid.

APOGEE JAM+
USB INSTRUMENT INPUT AND HEADPHONE OUTPUT FOR IOS, MAC AND PC